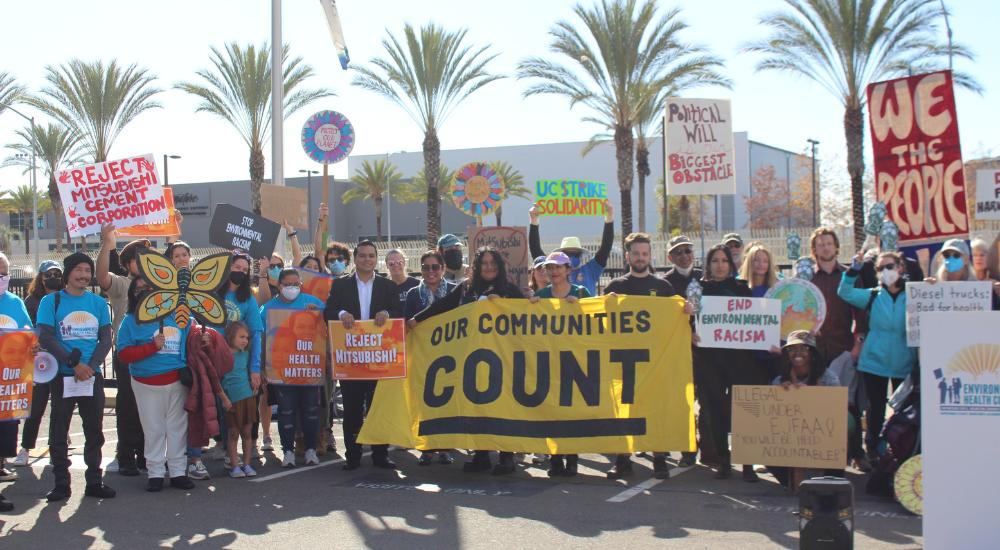 On Tuesday, December 13, 2022, we made our voices heard! Community activists, residents, faith leaders, doctors, and educators rallied at the Port of San Diego's Administrative Building. We made it loud and clear we won't allow Mitsubishi Cement Corporation to poison our lungs by adding up to 10,500 deadly diesel-polluting truck trips past our homes, schools, and parks.
After the rally we packed the Port's hearing room. More than 30 people provided public testimony against MCC's proposed project. In the week's leading up to the rally Port Commissioners received close to 300 emails in opposition to the project, and our partners at Our Lady of Guadalupe Church gathered around 500 letters in opposition.
We showed up strong and made an impact. Still, MCC is not giving up and neither are we. MCC has NO plan to transition to pollution-free heavy-duty trucks – despite the Port asking them to make one two years ago. They have made little to no effort to engage the community in the five years they've been developing this project. MCC does NOT care about our community, our schools, our parks, our health, or our children.
In the coming weeks and months, we will continue to raise our voices to defeat MCC. We kept them out in 2020, we kept them out in 2022, and we will continue to do so in 2023!