All people and communities have the right to live, work and play in a clean and safe environment regardless of their ZIP code.
Environmental Health Coalition (EHC) works for environmental justice in the San Diego/Tijuana region and throughout California. Founded in 1980, EHC has worked to reduce pollution and improve health and well-being for thousands of people in underserved, low-income communities.
What is Environmental Justice?
Environmental Justice is the right of all people and communities to live, work, and play in a clean and safe environment.
San Diego's low-income communities of color have been deprived of this right for generations. Due to racist policies that prioritized profits over the health and wellness of people of color, our communities are burdened with more pollution than 80-97% of California. This is known as environmental racism.

Our Mission
Environmental Health Coalition is dedicated to achieving environmental and social justice. We believe that justice is accomplished by empowered communities acting together to make social change. We organize and advocate to protect public health and the environment threatened by toxic pollution. EHC supports broad efforts that create a just society and fosters a healthy and sustainable quality of life.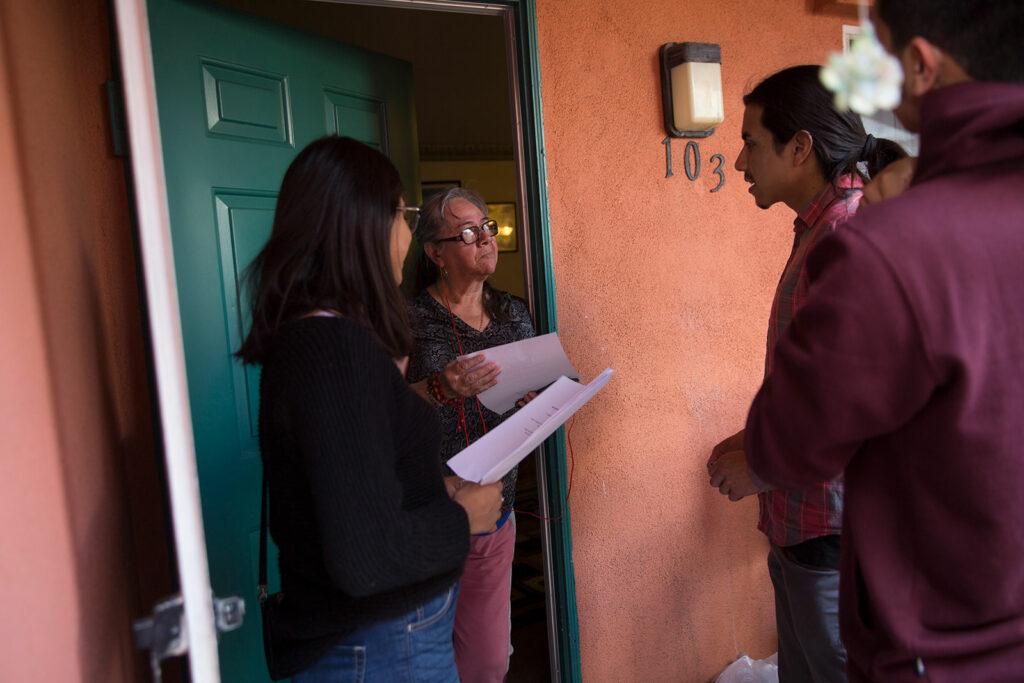 Our Goals
Reduce greenhouse gas emissions and air pollution
Create a clean and affordable public mass transportation system
Increase public investments in environmental justice communities
Improve children's health
Maintain and create healthy communities
Grow and sustain community power
Build & support the environmental, social, economic, and racial justice movement 40 Years of Environmental Justice Leadership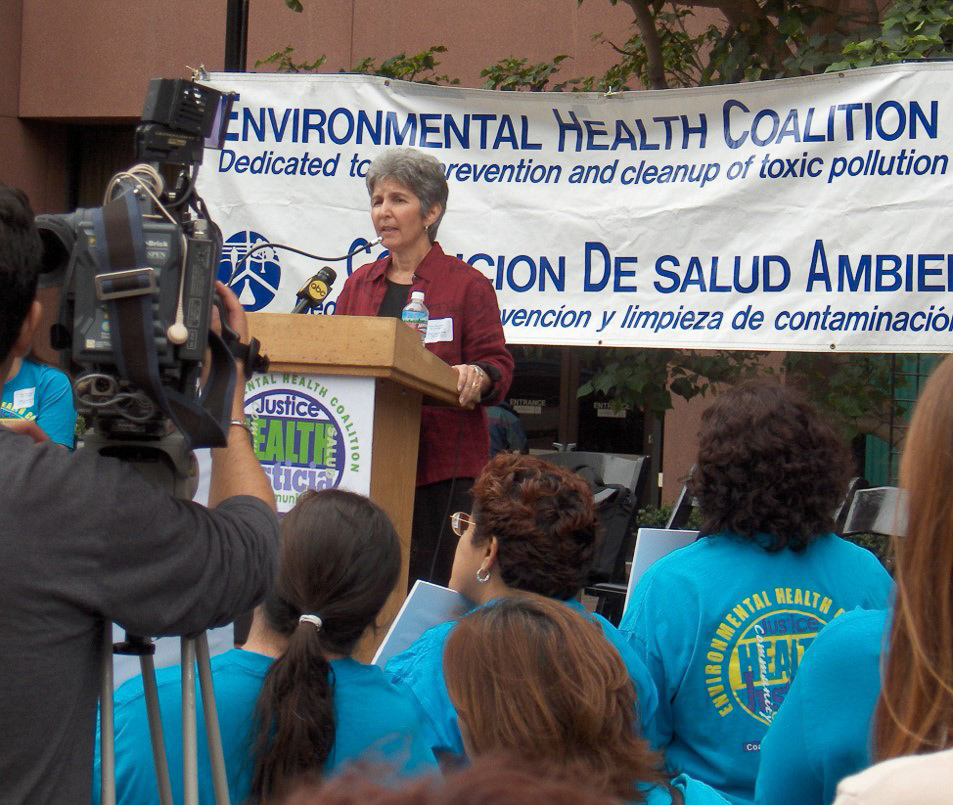 EHC is born as the Coalition Against Cancer
Clean Up of Illegal Toxic Waste Dump on Alpha & 38th in Southeastern San Diego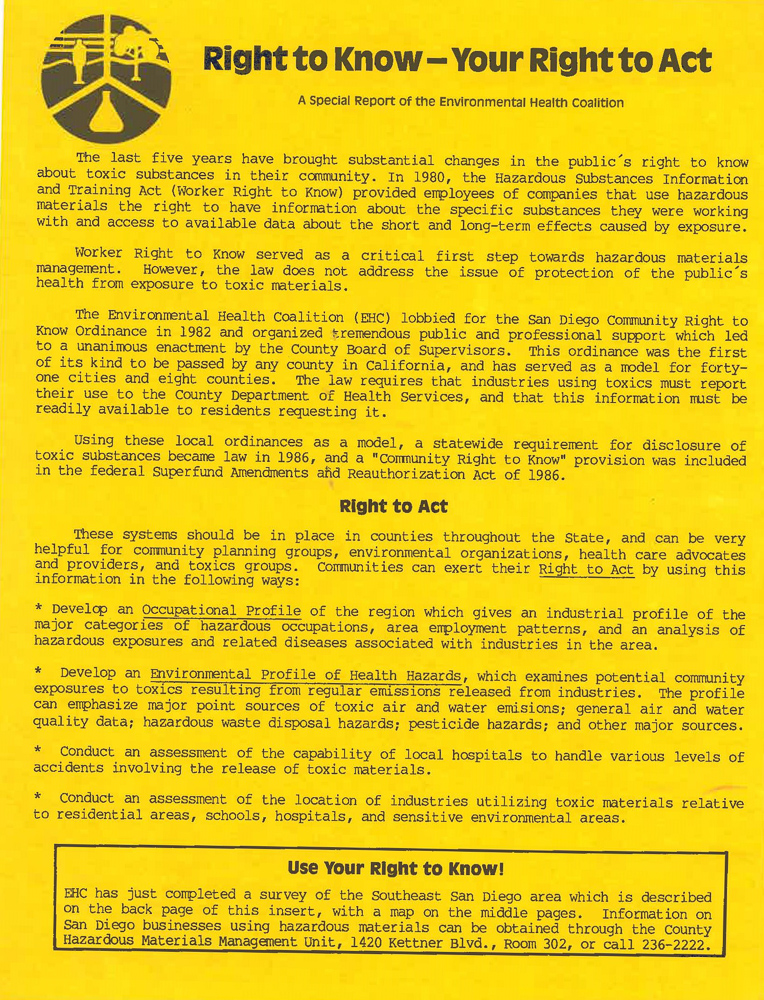 Community Right-to-Know laws adopted in San Diego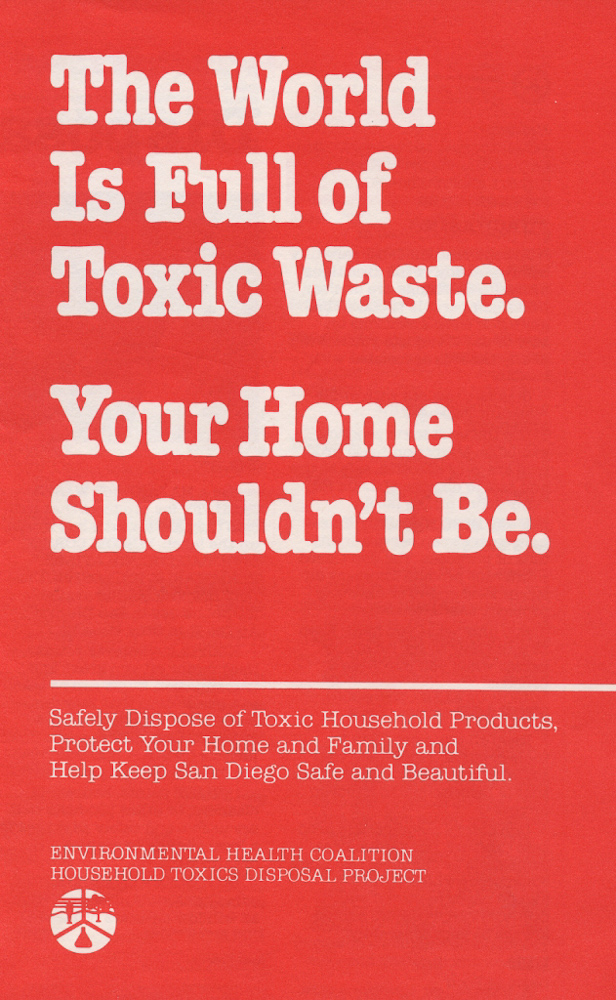 EHC launches Household Toxics Project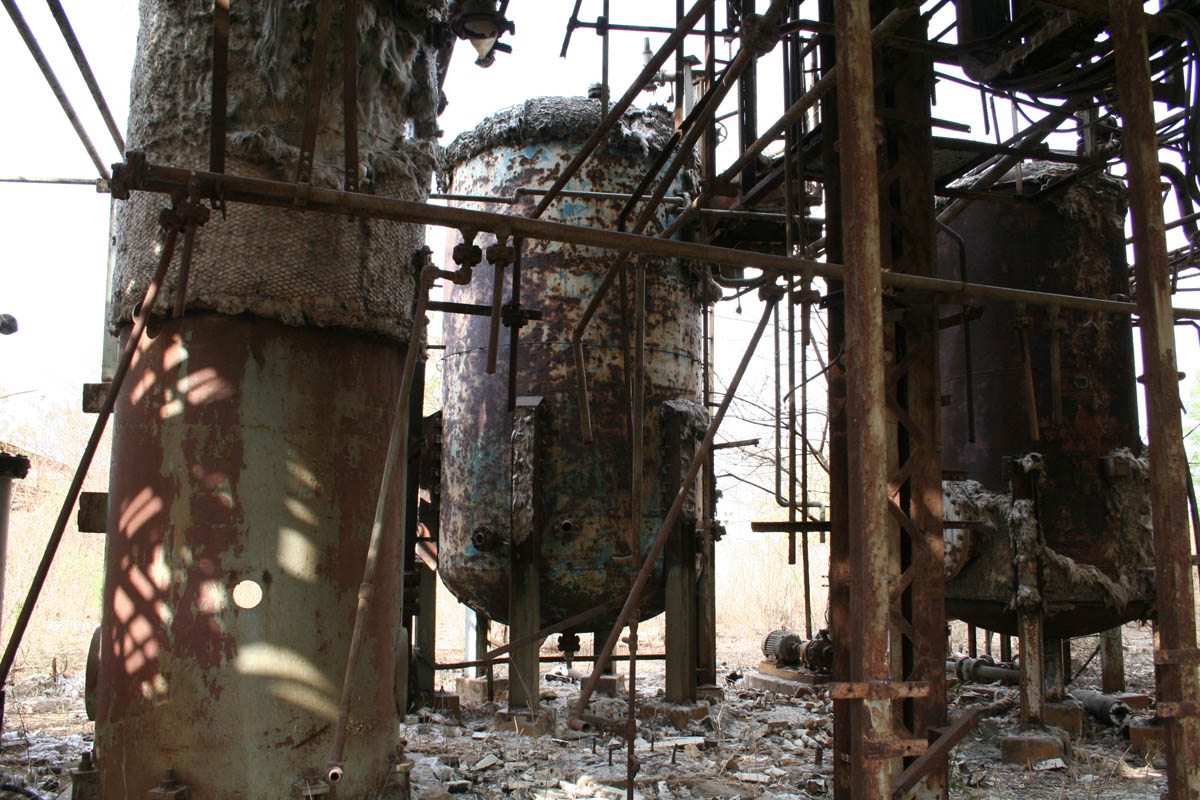 Thousands killed by release of toxic gas at Union Carbide plant in Bhopal
New Educational Program about Toxics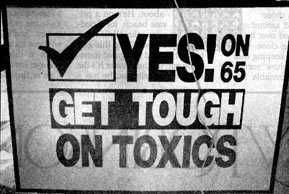 Prop. 65 Wins, Requires Warnings for Toxics
EHC co-sponsors Tijuana Toxics Conference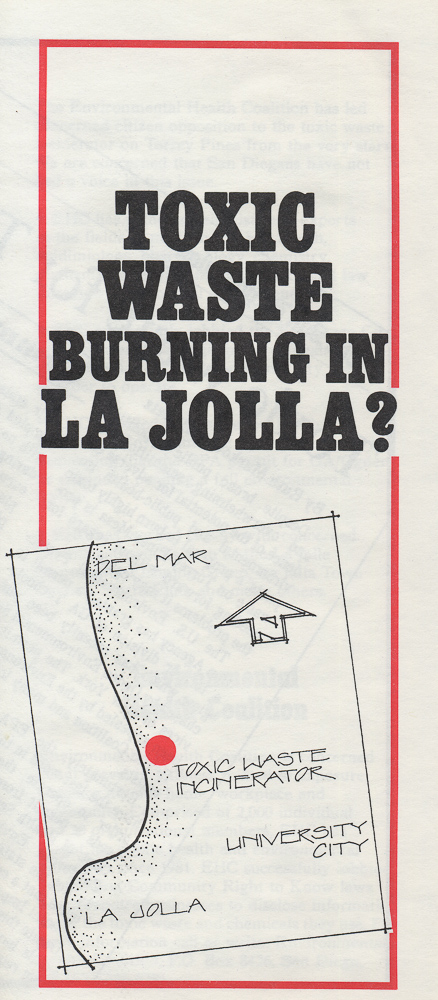 Permit Denied!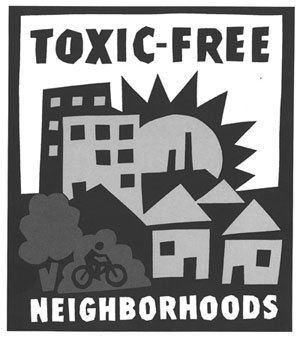 Toxic Free Neighborhoods and Clean Bay Campaigns Begin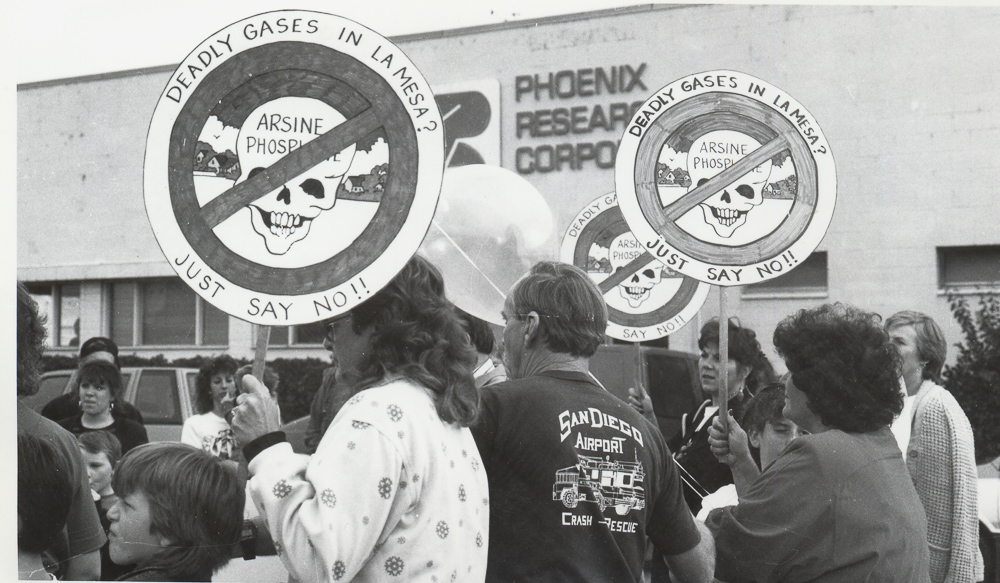 Phoenix Research Stops Manufacturing Toxic Gas in La Mesa Plant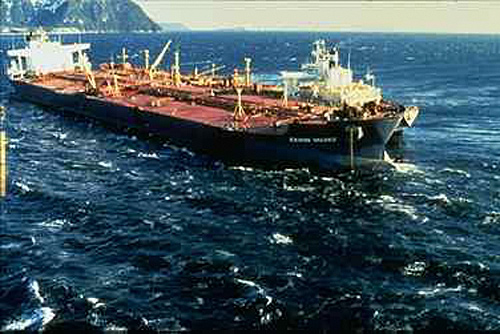 Exxon Valdez repaired – strict protections secured for SD Bay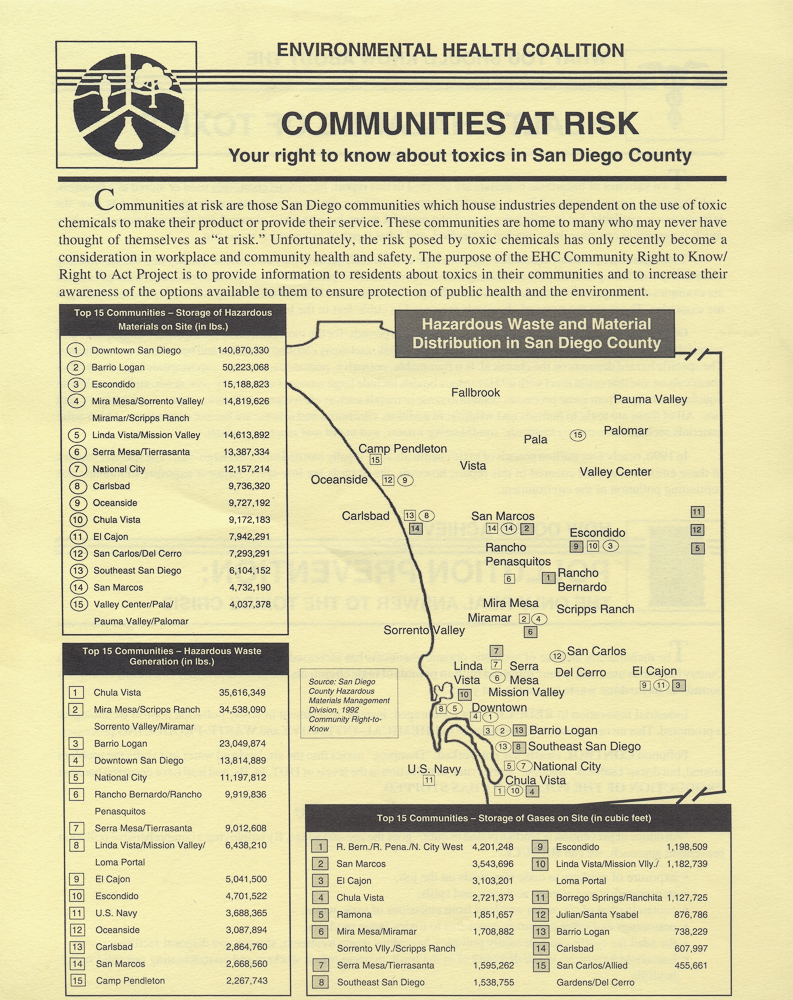 Report documents how low income communities of color are at risk
San Diego Unified School District Integrated Pest Management Policy Adopted
Blueprint for a Clean Bay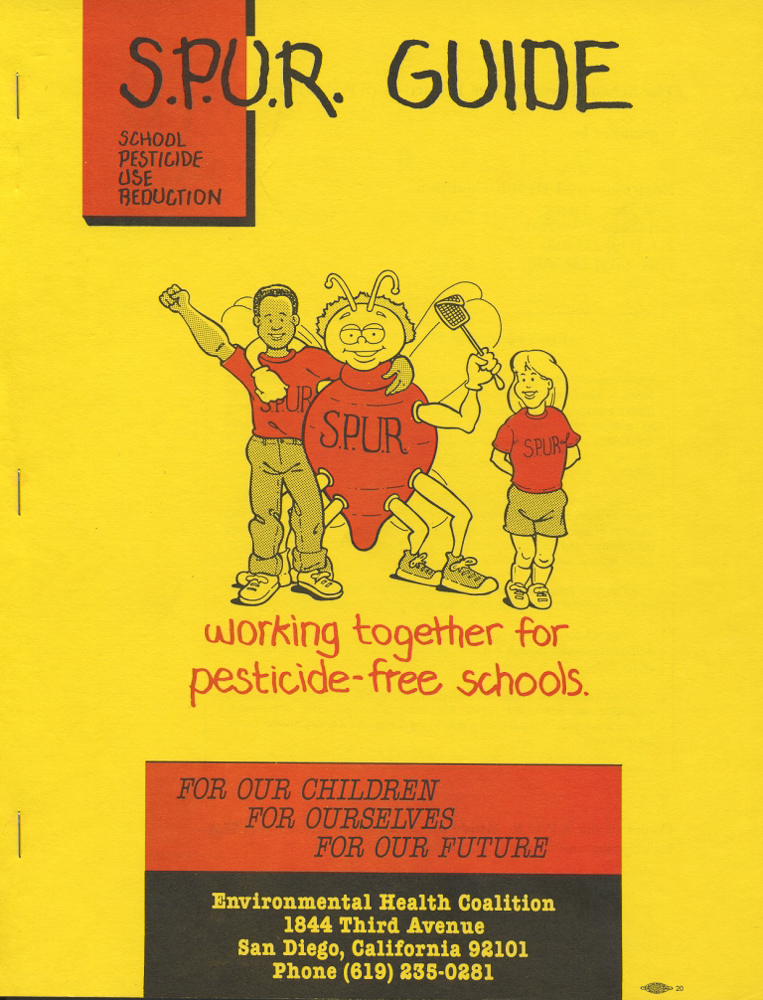 School Pesticide Use Reduction Guide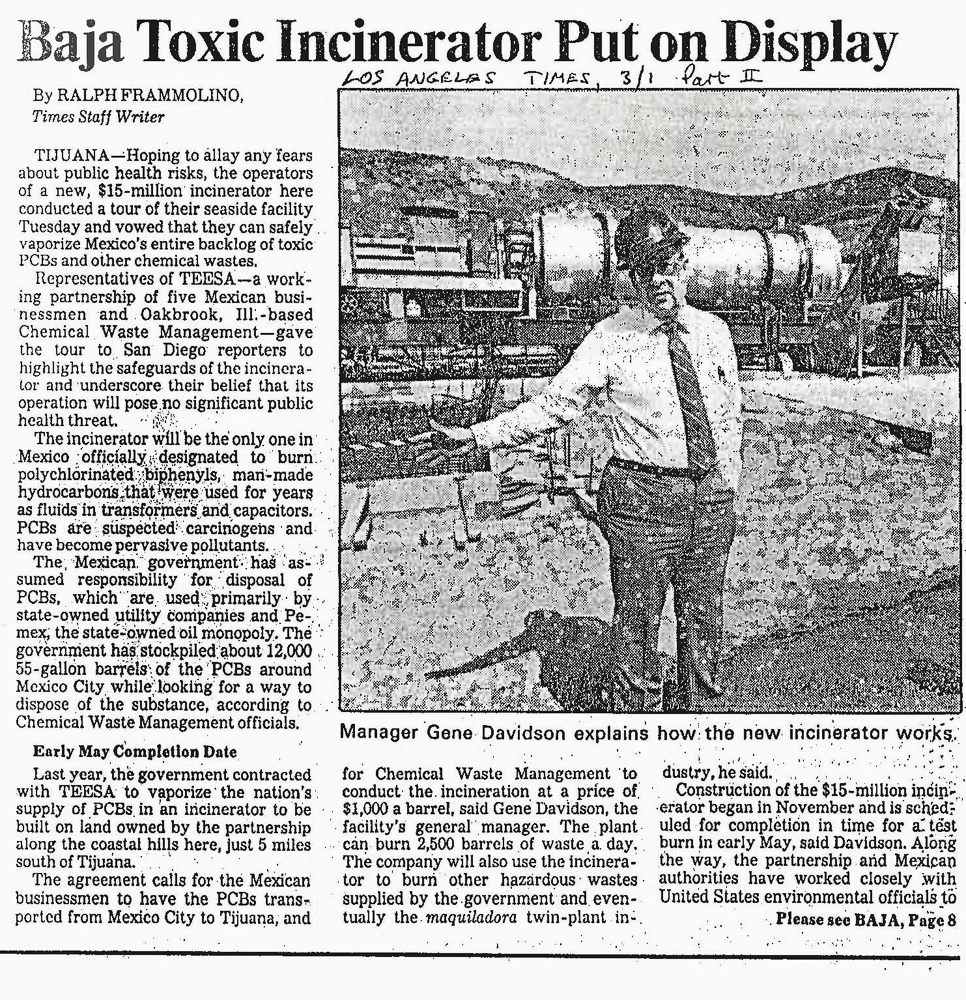 Revoked! Chemical Waste Management's toxic waste incinerator permit in Tijuana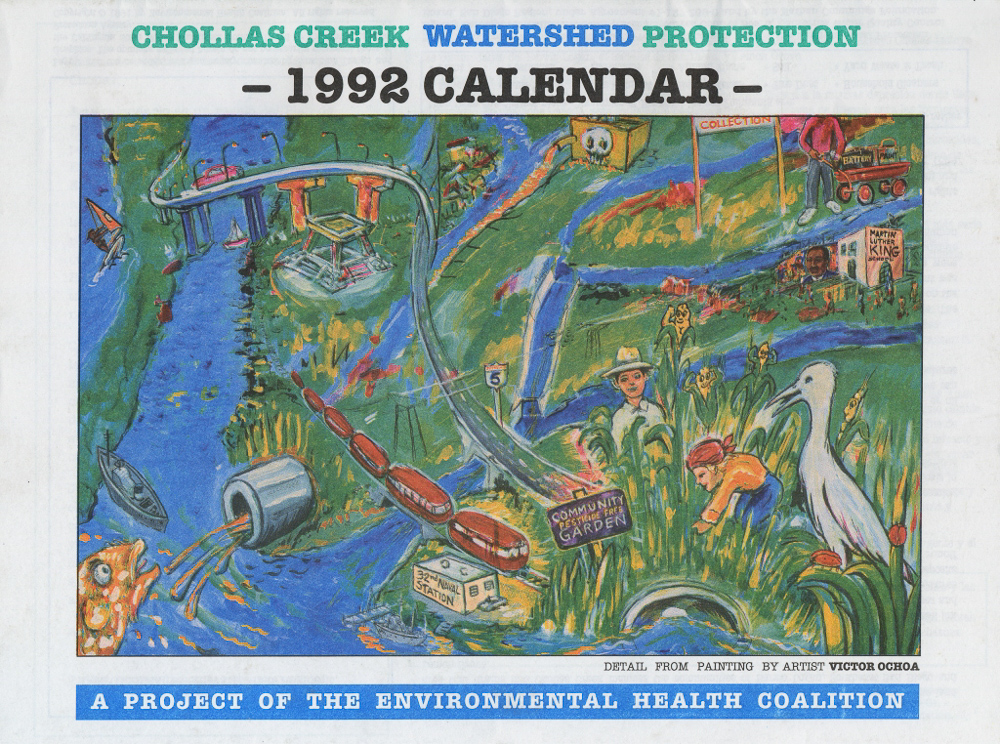 Chollas Creek Watershed Protection Calendar
Ecological Resource Guide & Directory
County adopts Integrated Pest Management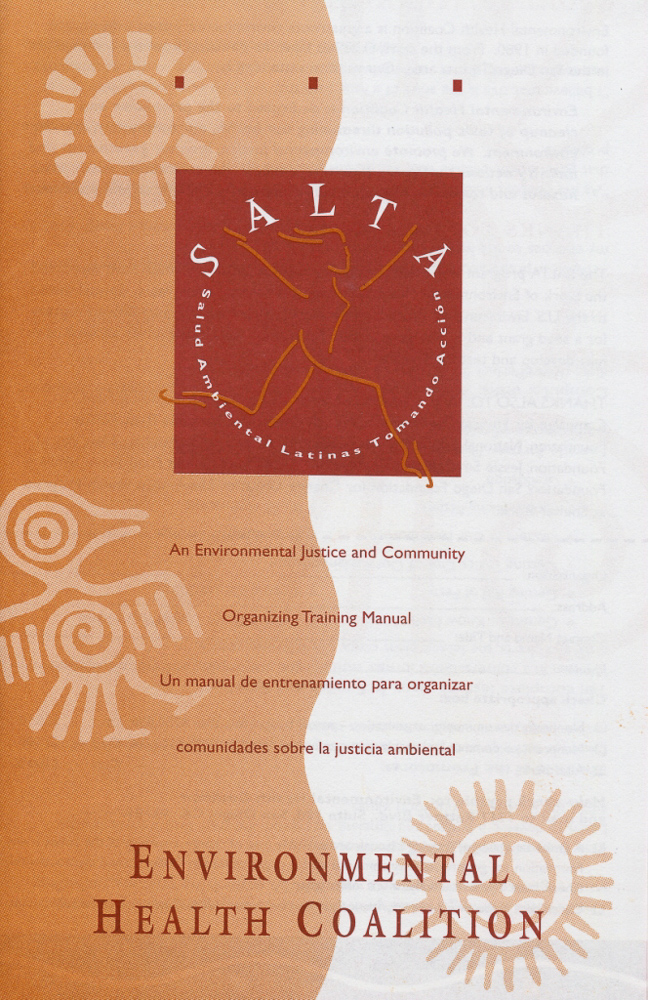 EHC Launches SALTA leadership empowerment training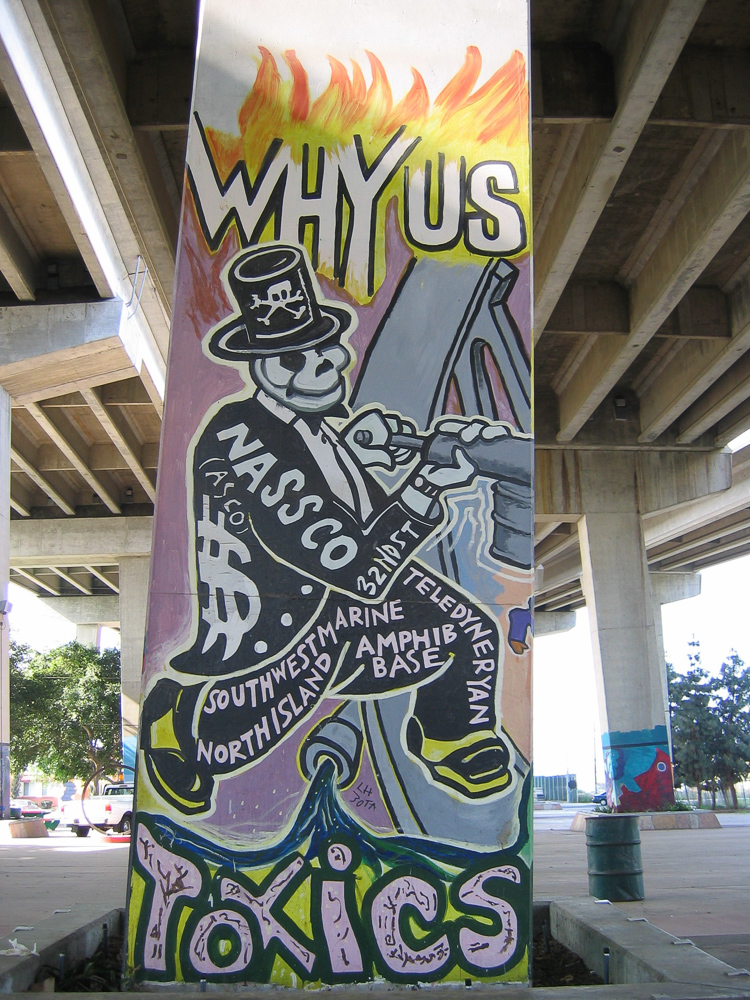 EHC's Porque Nosotros Chicano Park Murals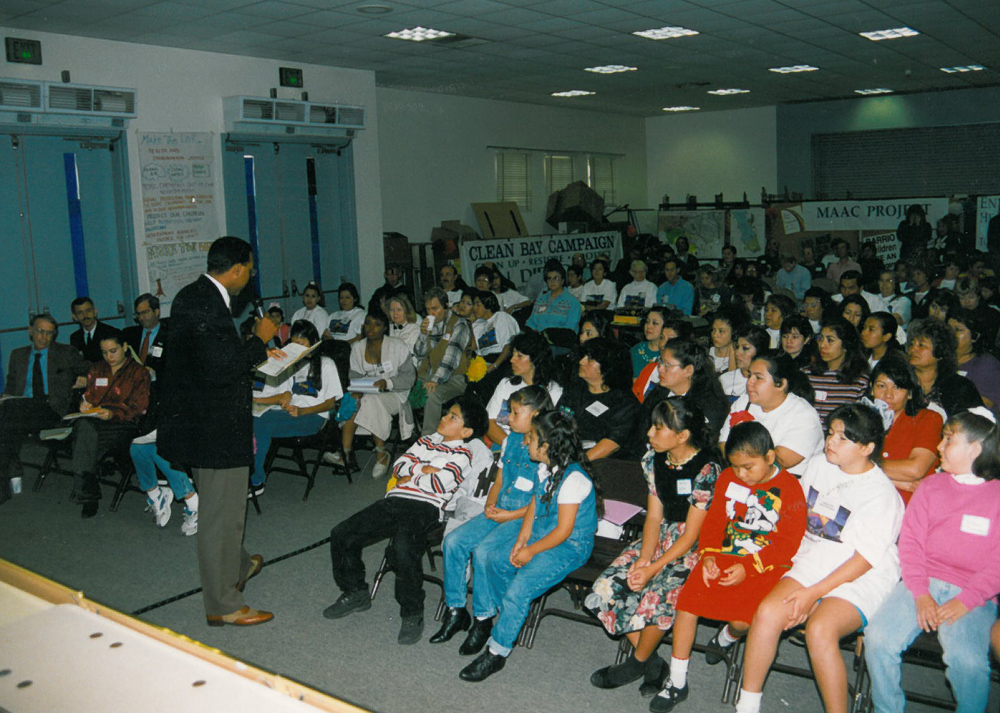 First People's Summit For Toxic Free Neighborhoods
Chula Vista Adopts Pollution Prevention Policy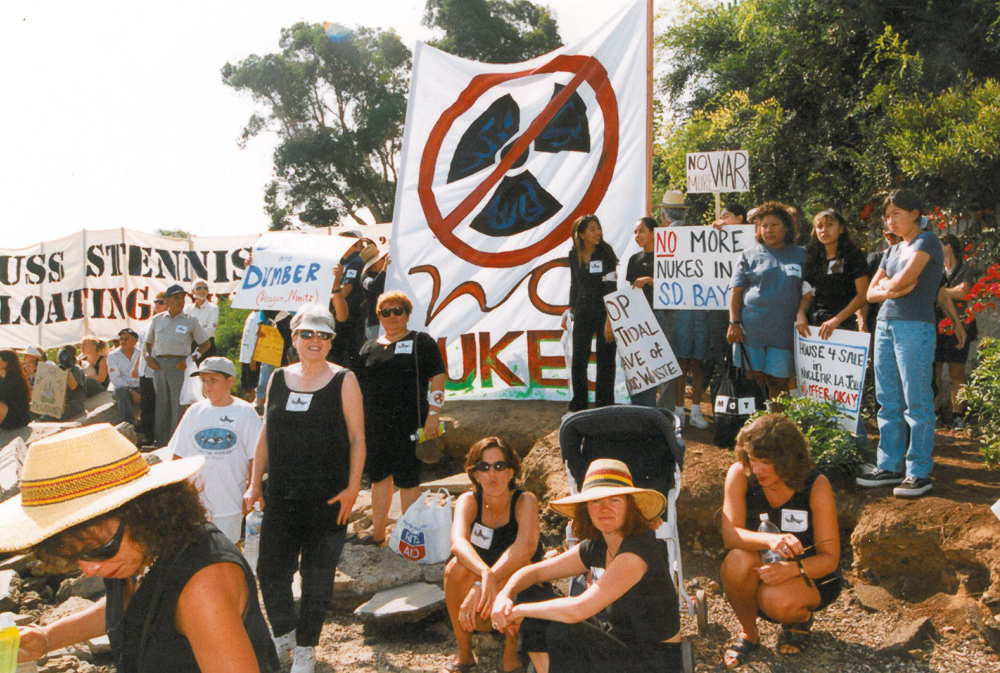 EHC fights Nuclear Aircraft Carriers in San Diego Bay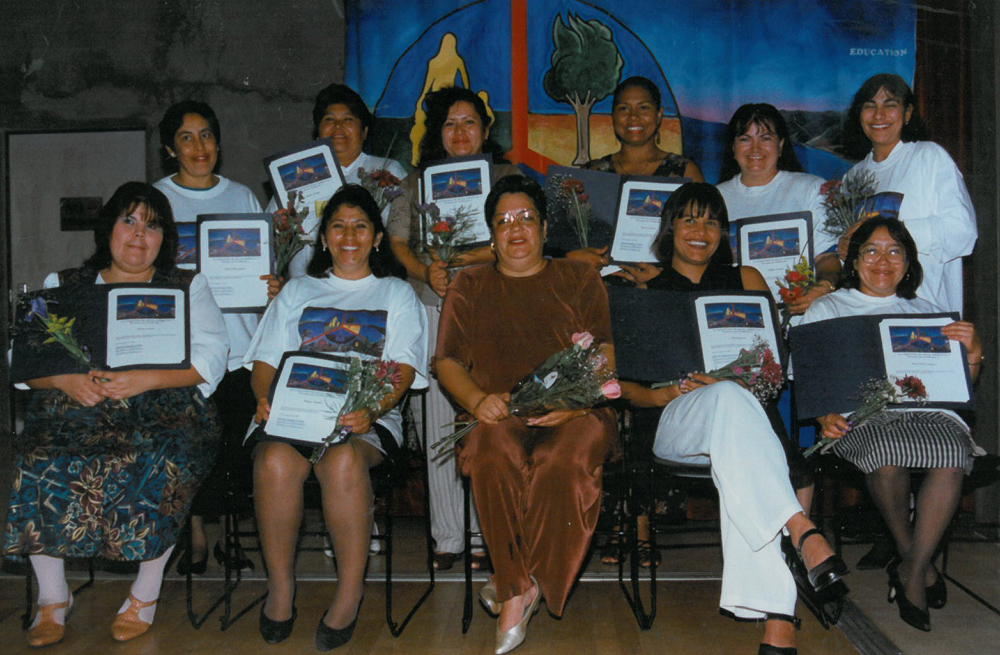 First SALTA Graduating Class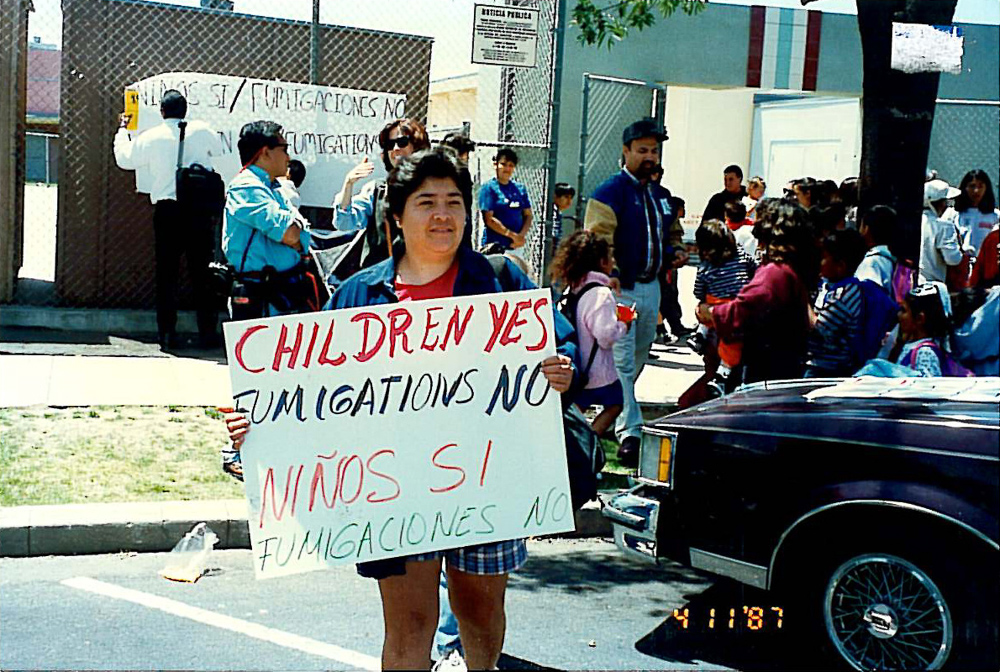 Ports Stops Methyl Bromide Fumigations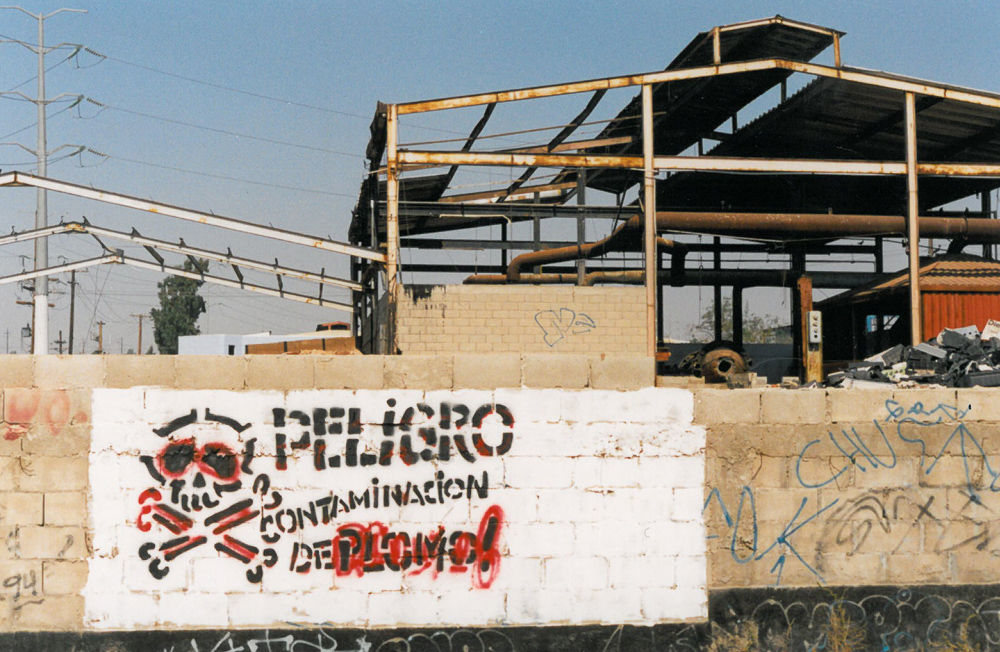 Citizens' Petition Filed to Clean Up Metales y Sus Derivados in Tijuana Mexico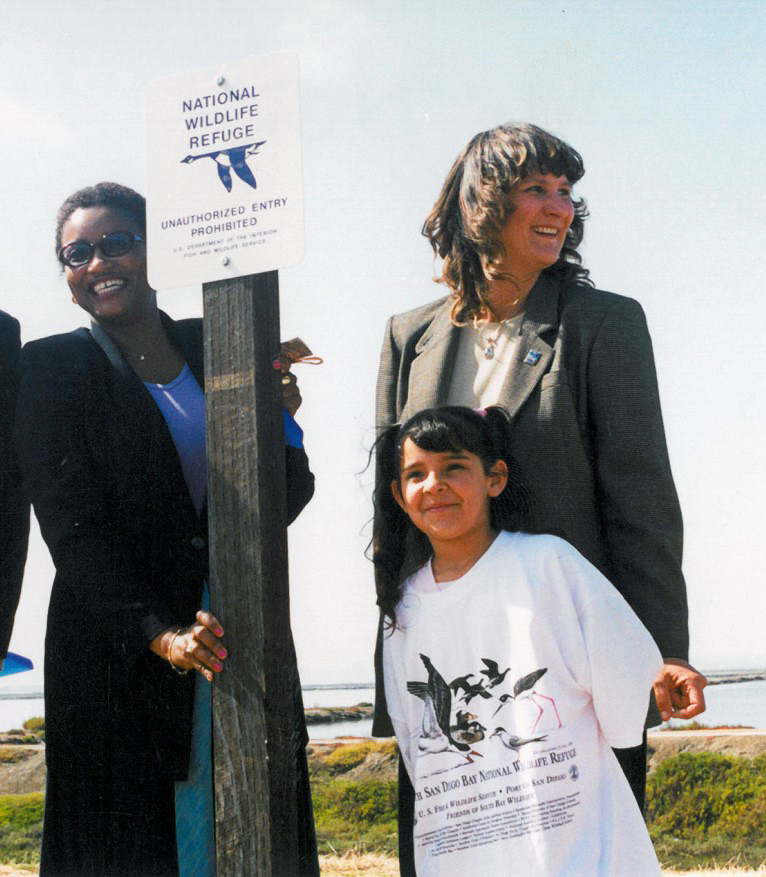 South Bay National Wildlife Refuge Dedication
EPA Barrio Logan Environmental Justice Demonstration Project
NASSCO fined $135,801 for polluting SD Bay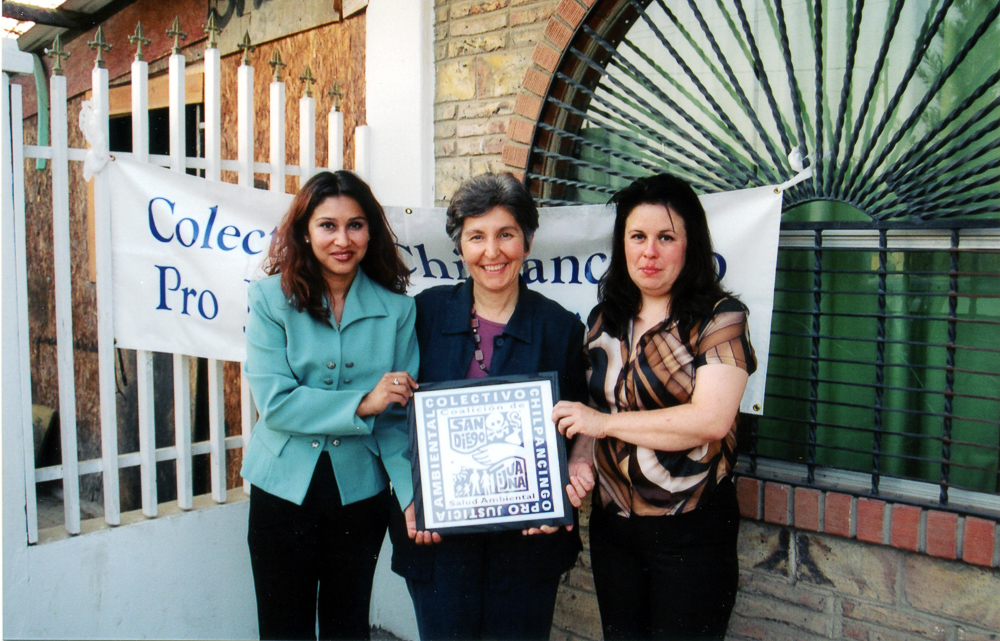 Colectivo Chilpancingo Office Opens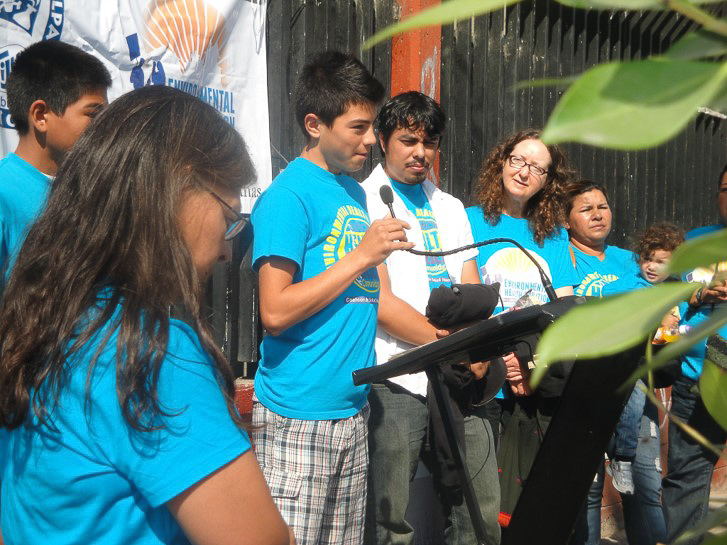 Grupo de Jovenes is formed. Alan Jordan EJ Community Champion Award 2020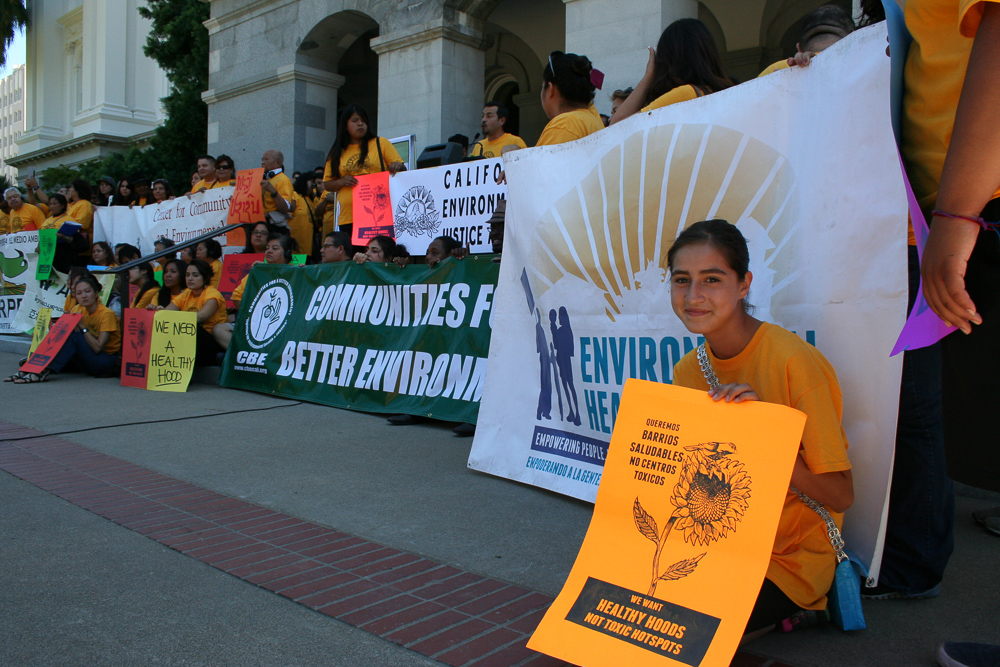 CEJA Launches – EHC is a founding member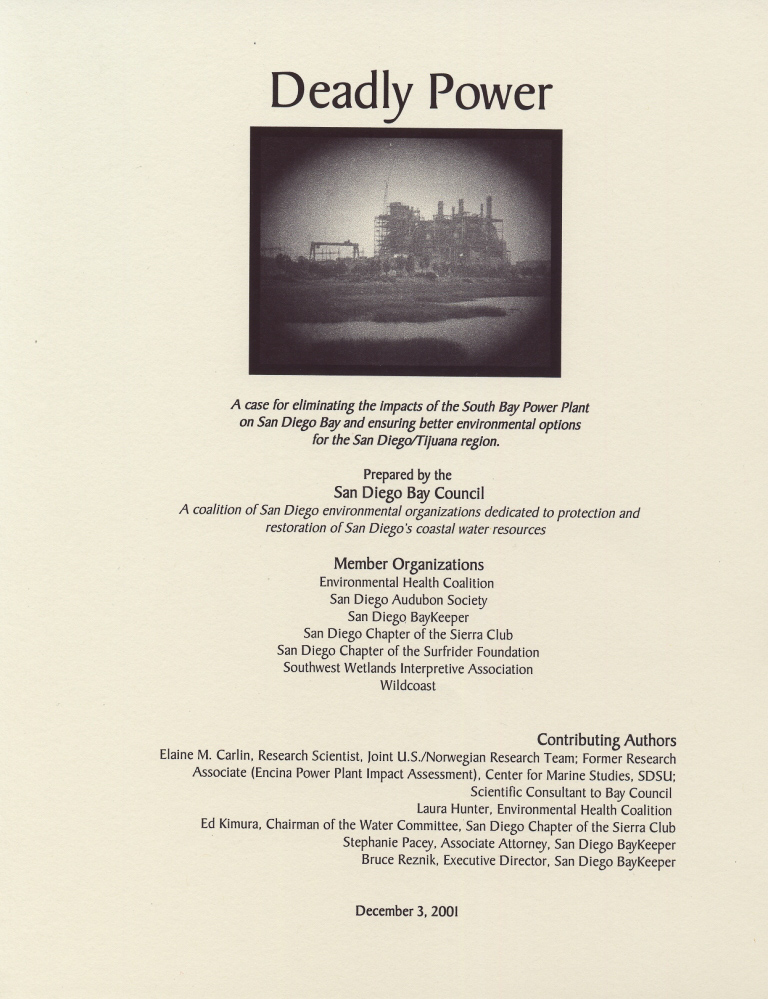 Deadly Powered Published: South Bay Power Plant Needs to Go!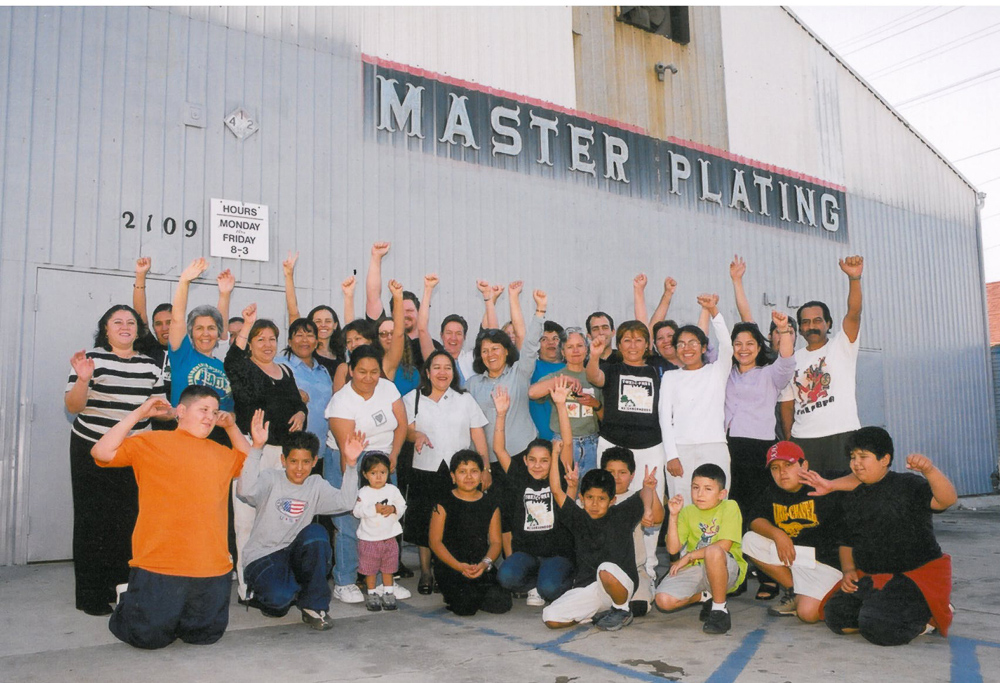 Master Plating Shut Down!
CalEPA Adopts EJ Recommendations
Mexico/US Agreement to Clean Up Metales Y Sus Derivados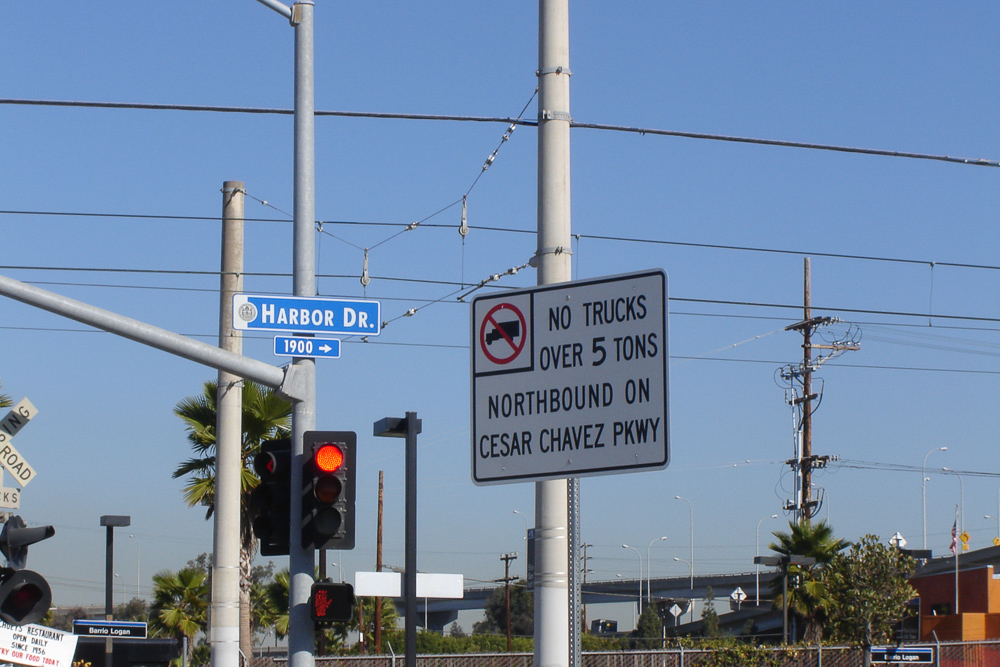 Diesel Trucks Banned on Barrio Logan Streets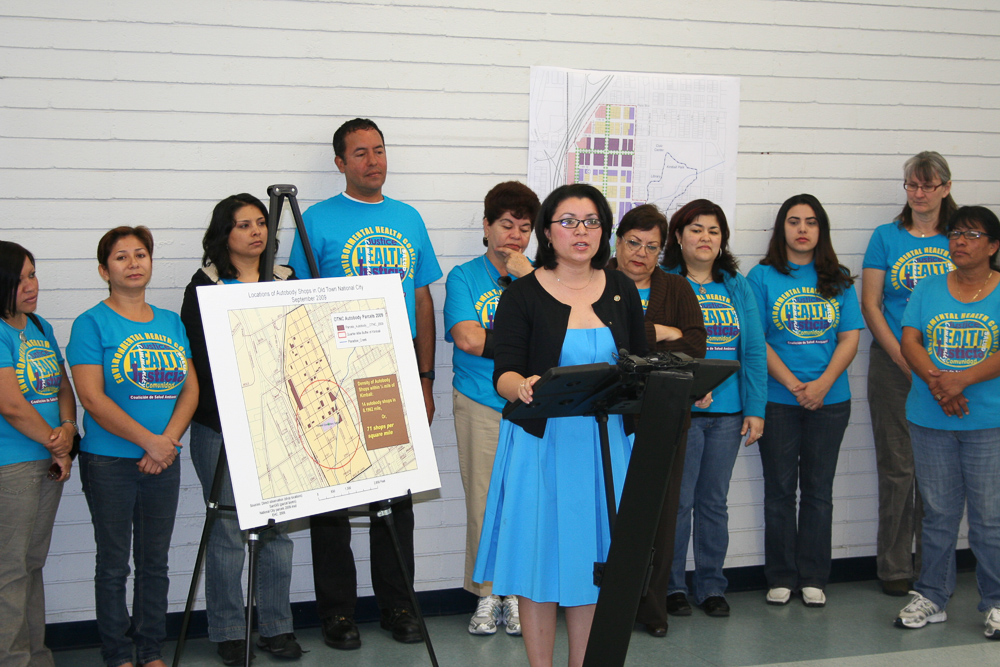 National City Amortization Ordinance Passes
Barrio Logan Community Plan Update gets $1.5 million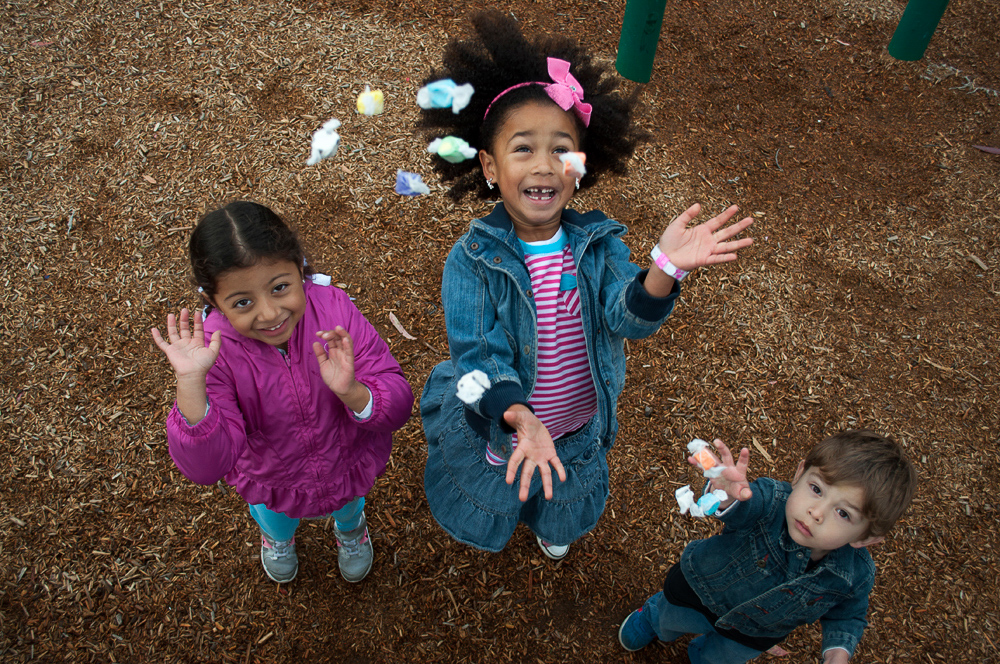 EHC Sponsored AB121 Lead in Candy Law Enacted – Requires health-protective standard for the amount of lead in candy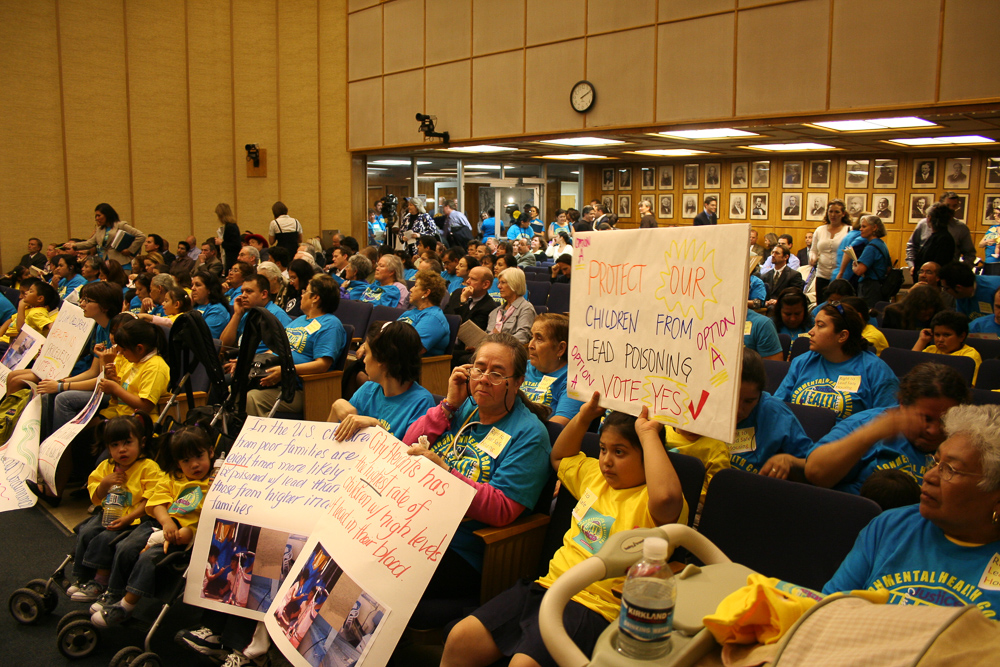 Children's Right to Lead Safe Housing Ordinance Unanimously Adopted by City of San Diego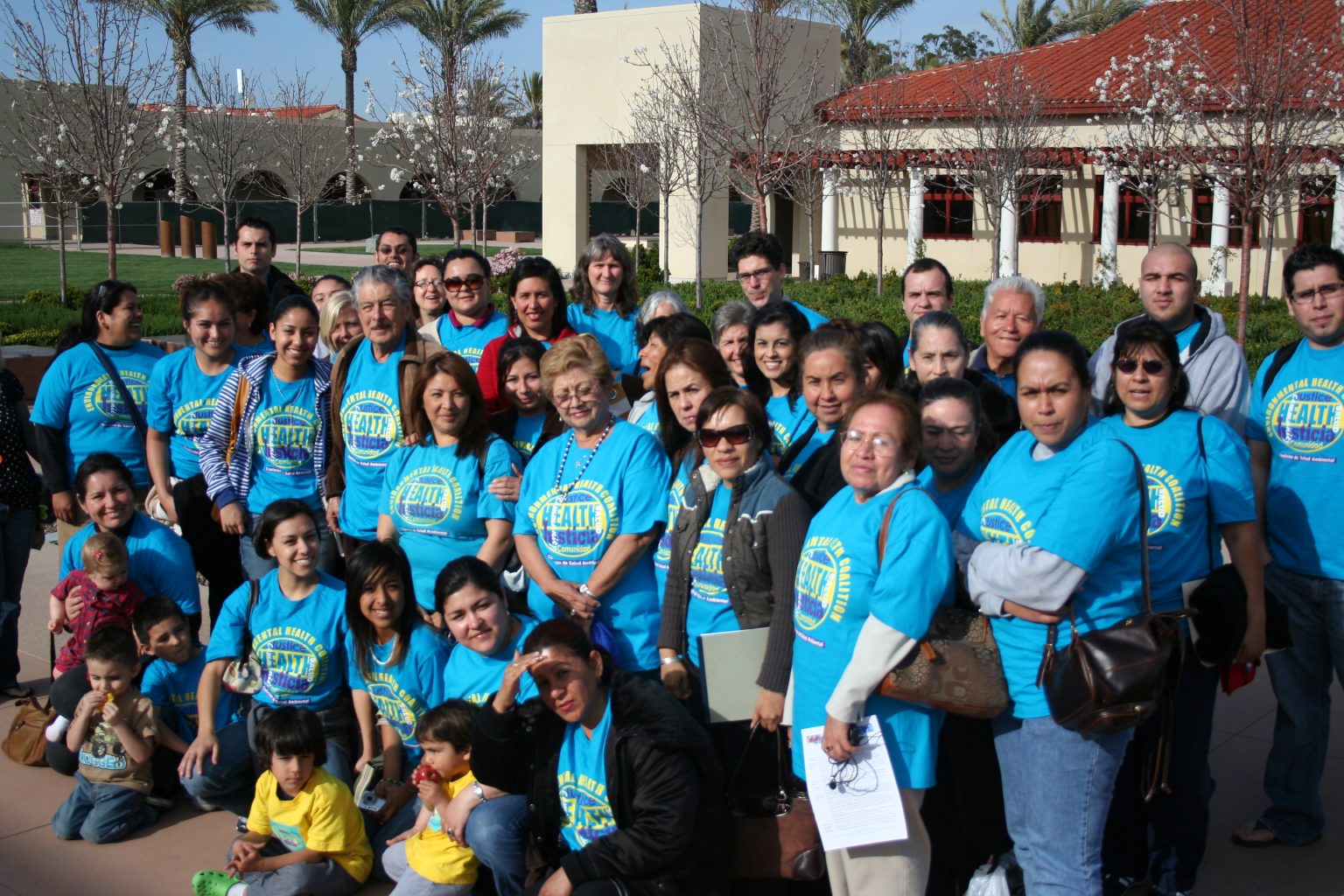 Chula Vista Adopts Landmark Climate Change Policies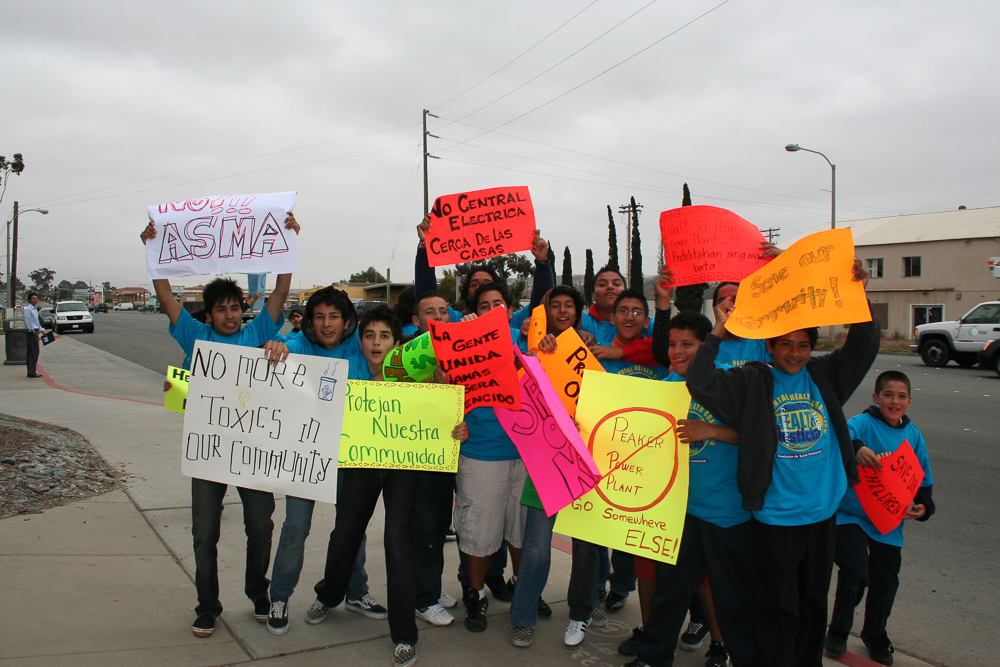 EHC Leaders Defeat MMC Power Plant in Chula Vista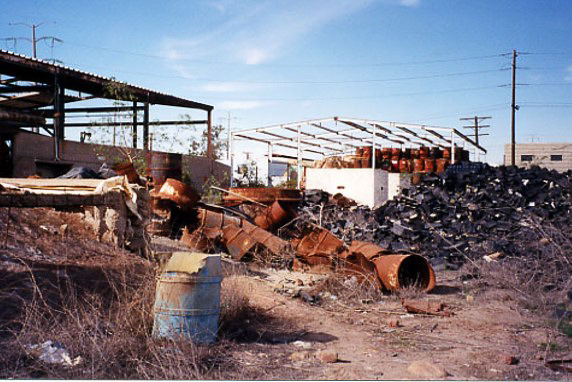 Metales y Sus Derivados Cleaned Up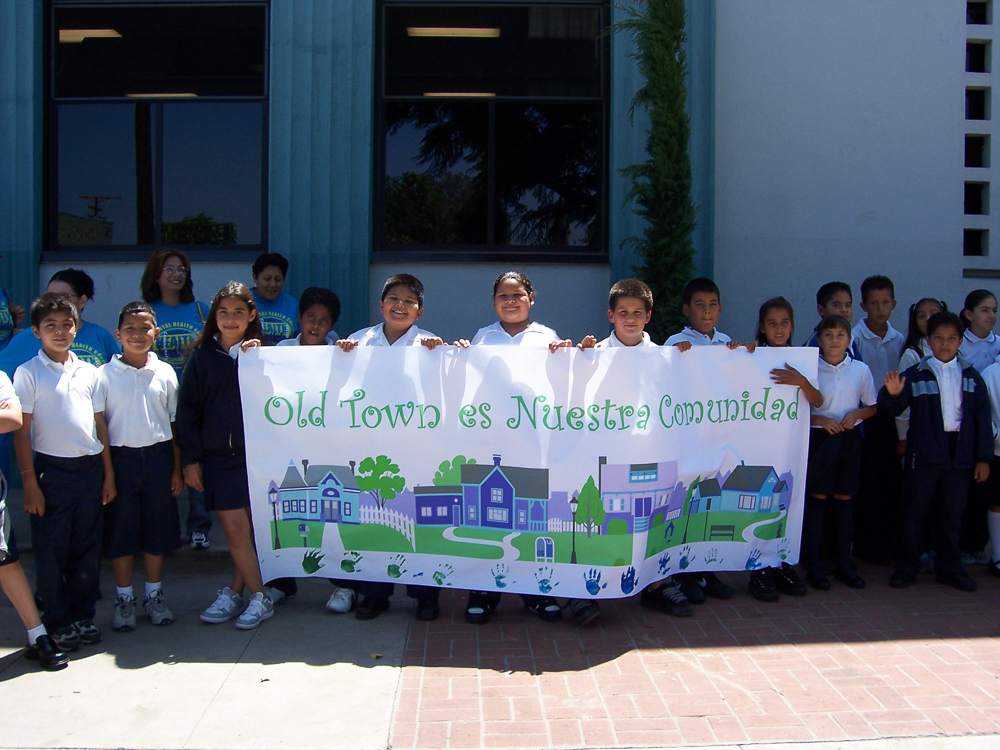 Old Town National City Specific Plan Approved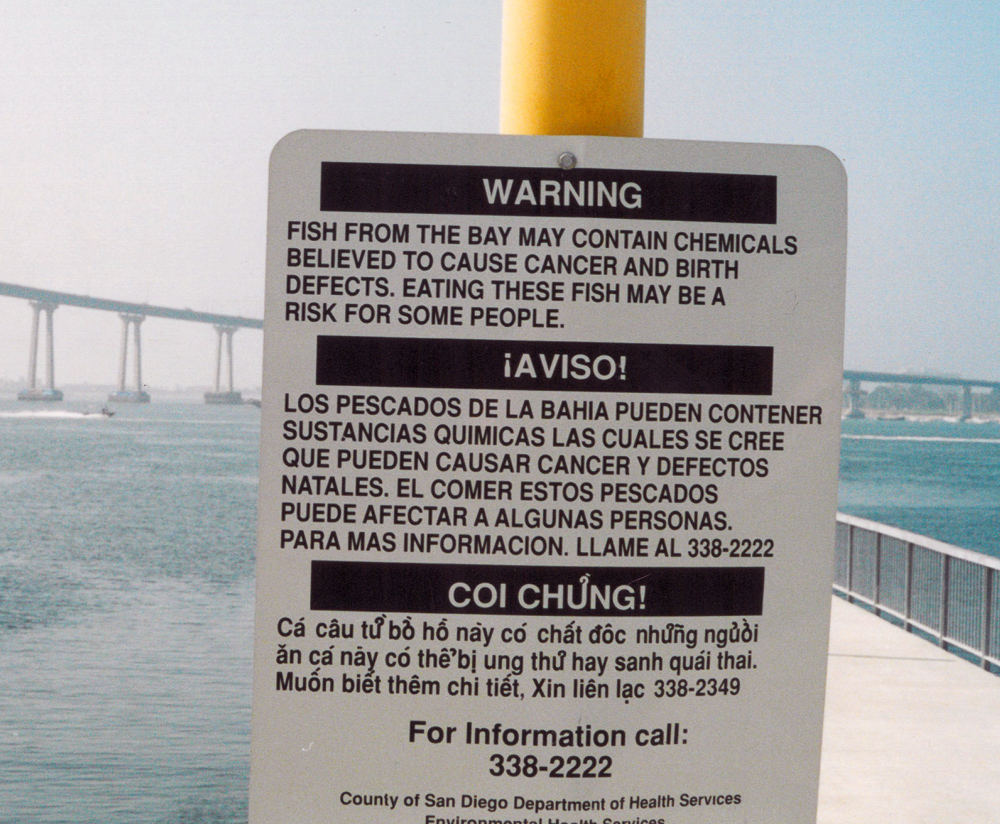 Fishing and Bay Warning Signs Posted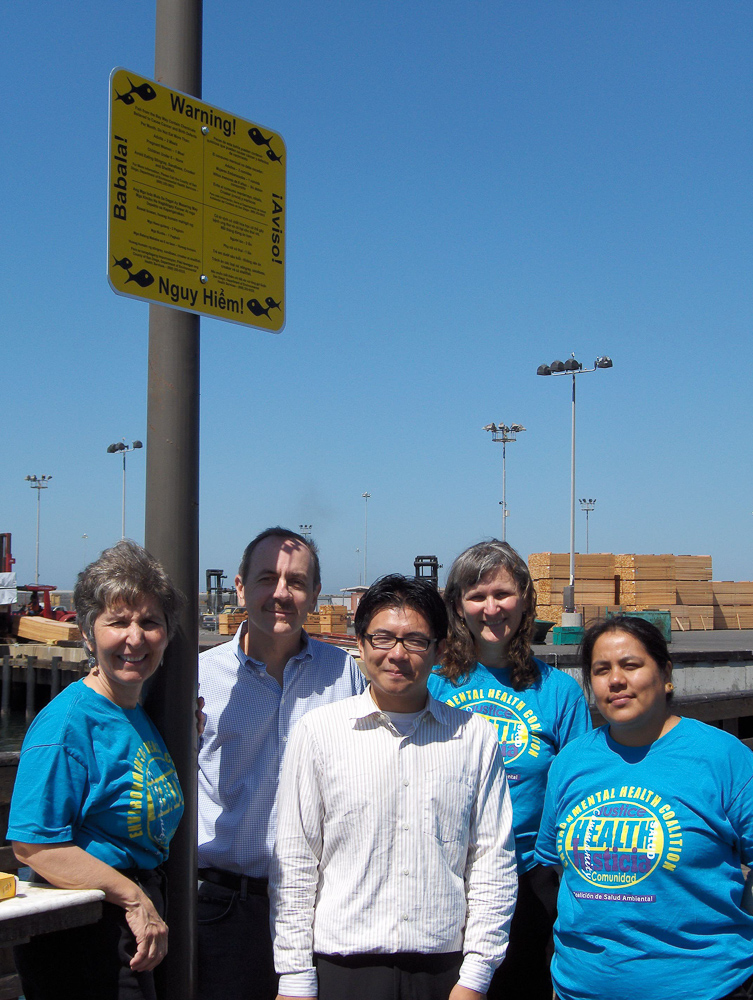 Clean Bay Clean-Up Announcement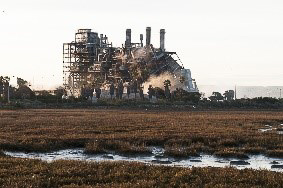 South Bay Power Plant Implosion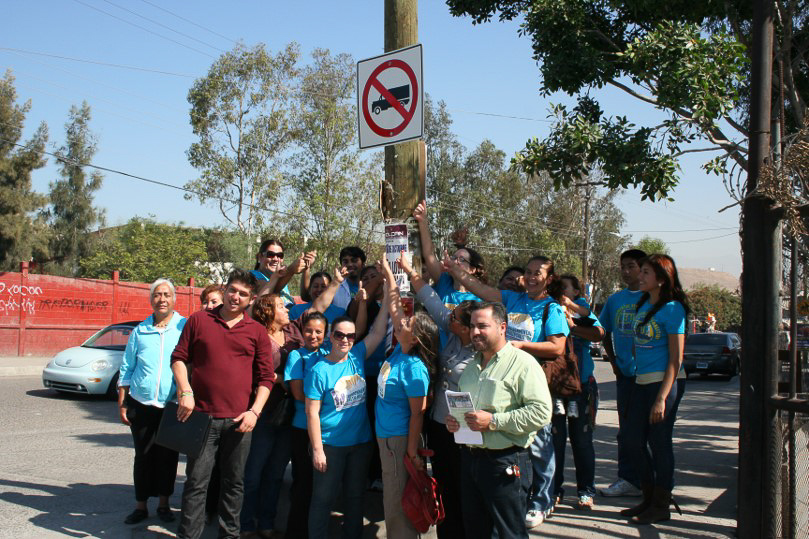 Chilpancingo's No Truck Route Established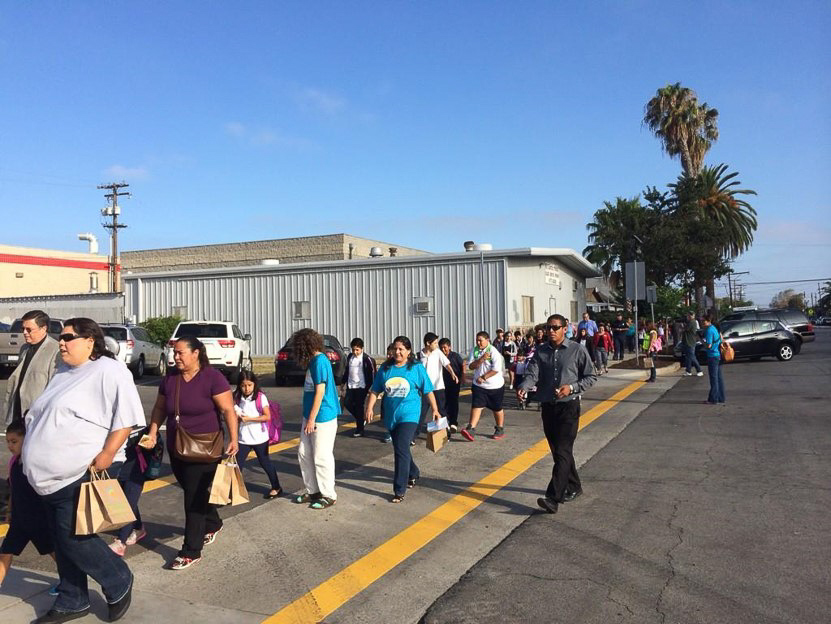 Safe School Route to Kimball Elementary Old Town National City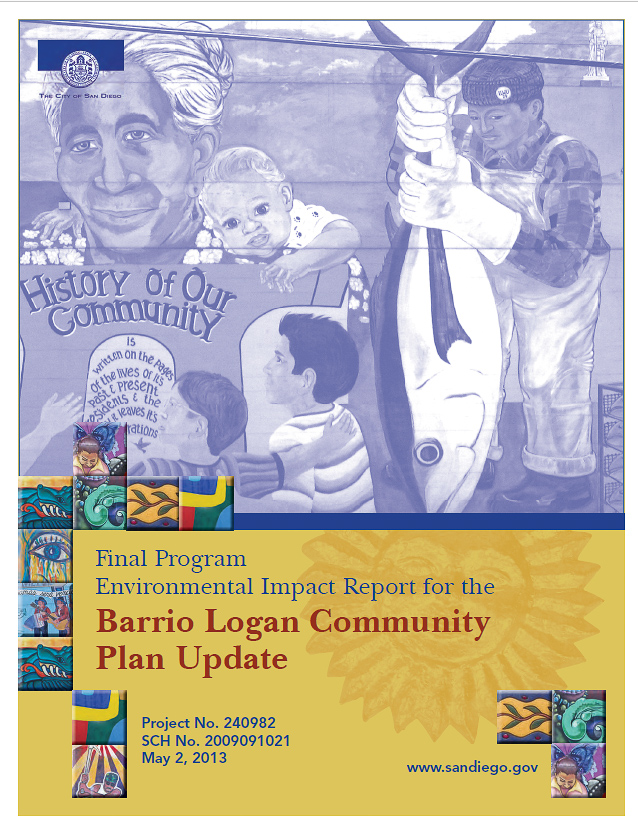 Barrio Logan Community Plan Update Adopted by San Diego City Council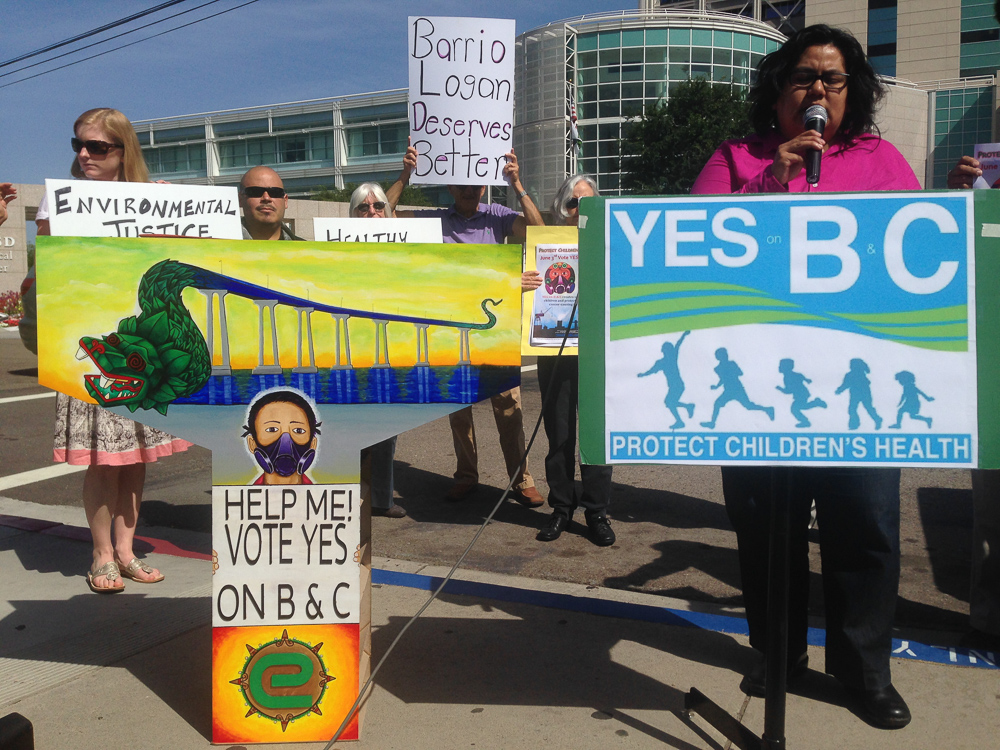 Industry-backed repeal of Barrio Logan Community Plan Update approved by voters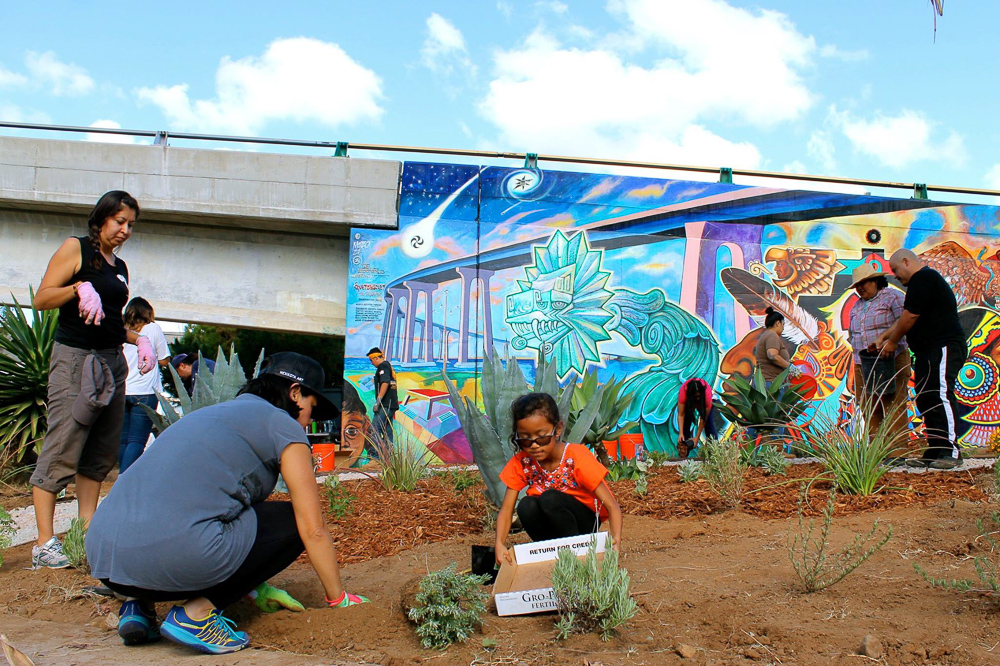 Barrio Logan Herb Garden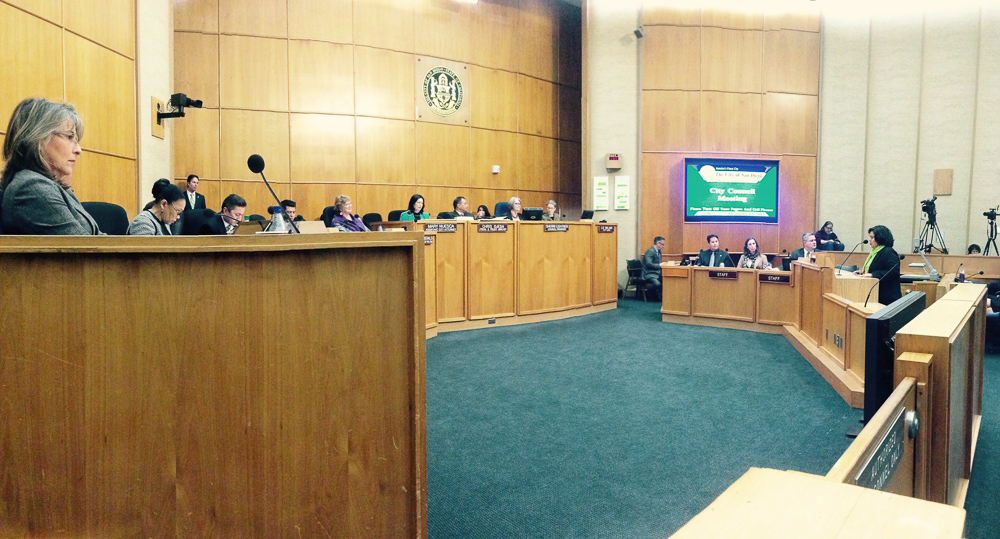 San Diego Incorporates Equity into Climate Action Plan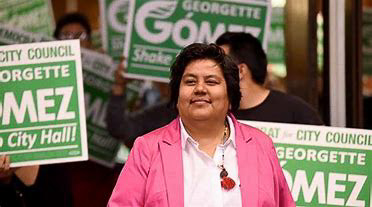 Georgette Gomez wins D9 San Diego City Council seat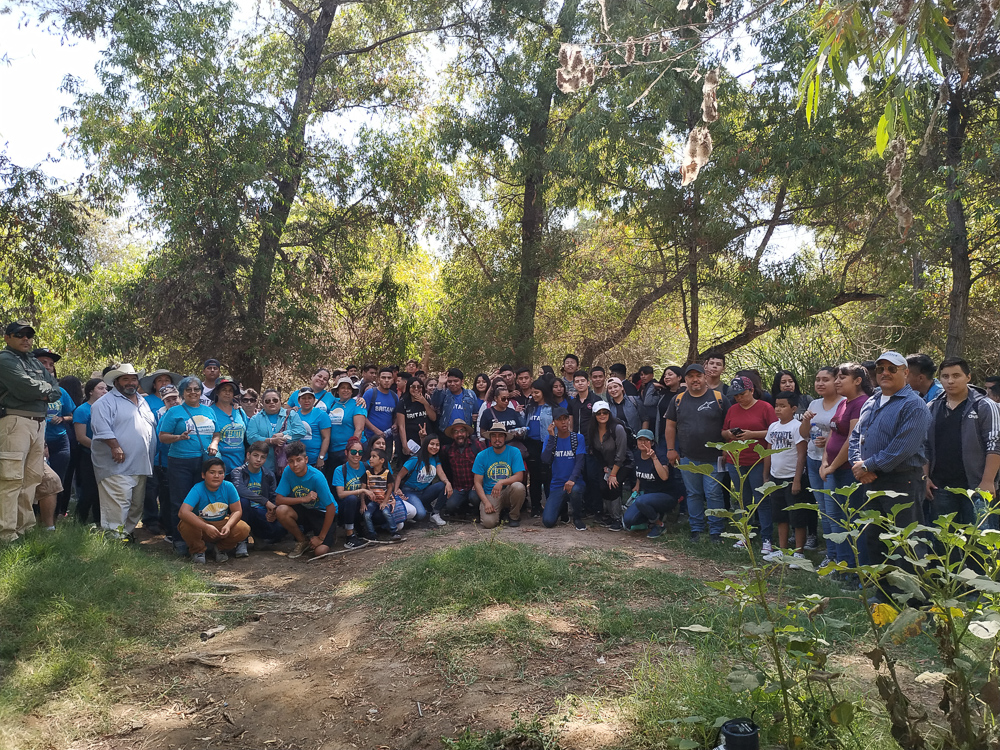 Salvando El Alamar Campaign Launched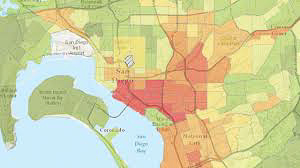 CalEnviroScreen Launched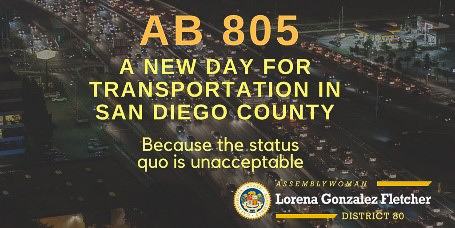 AB 805 Passes to Reform SANDAG and MTS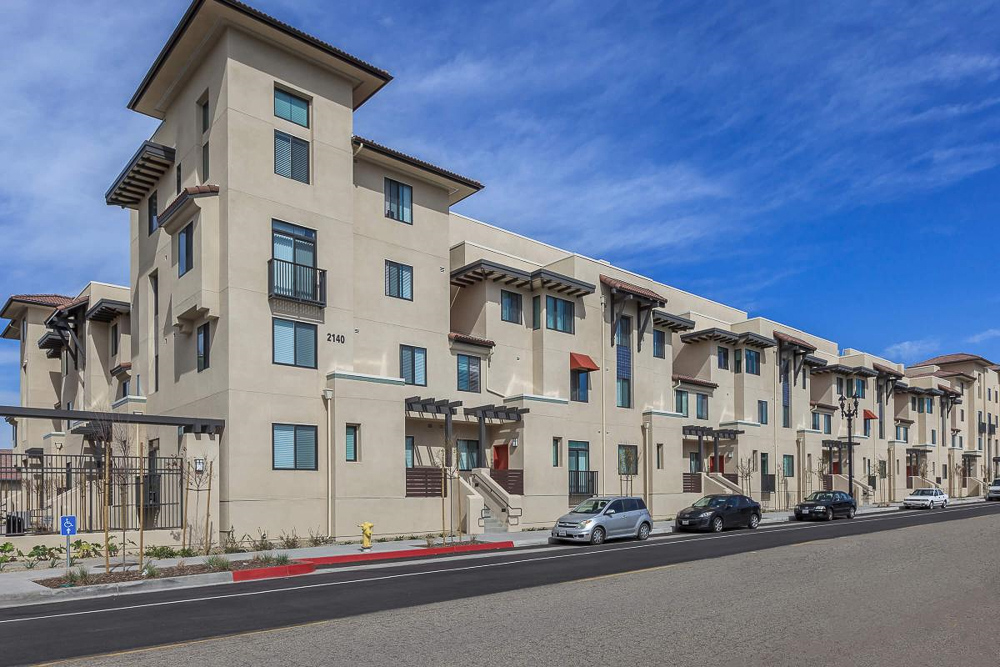 Paradise Creek Affordable Housing Apartments Old Town National City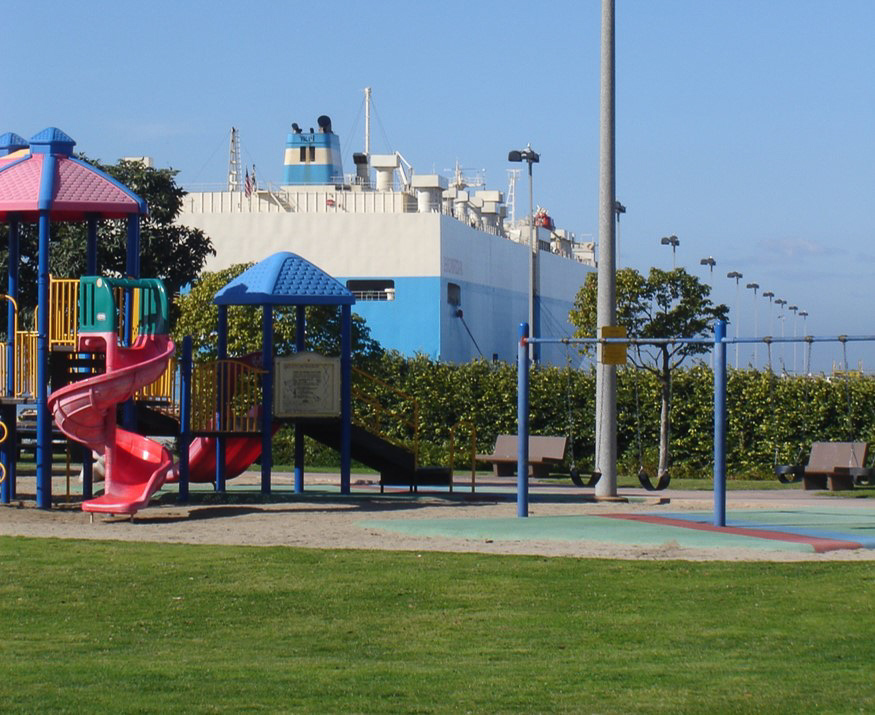 Pepper Park Expansion Approved!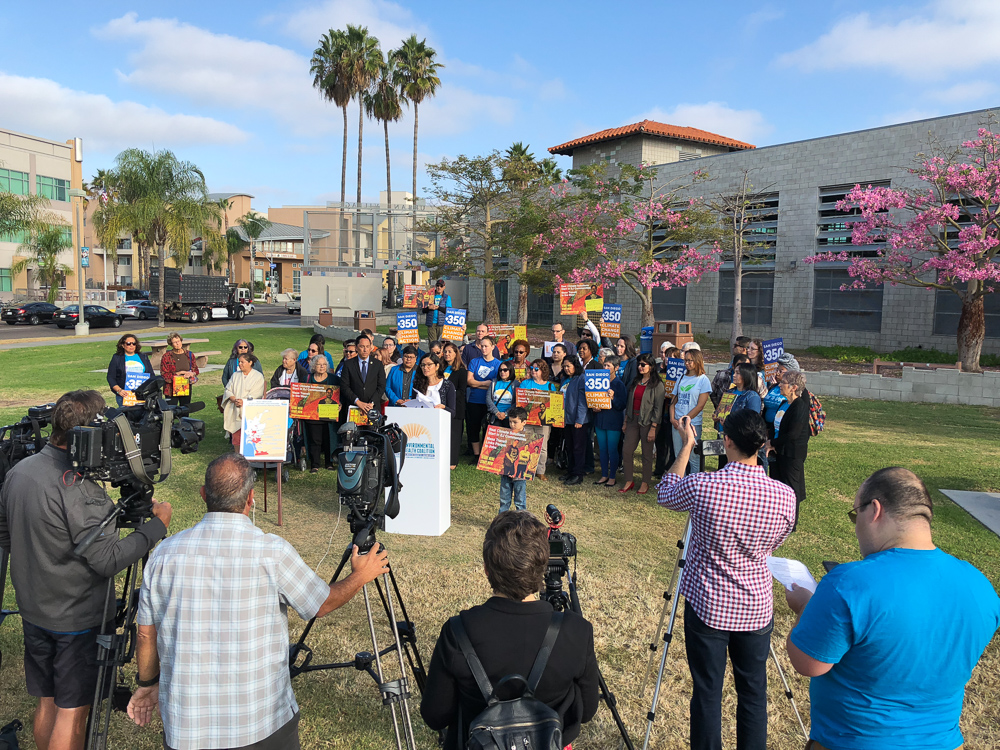 Climate Justice Start Here, Start Now Report Assessment City of San Diego progress on Climate Action Plan released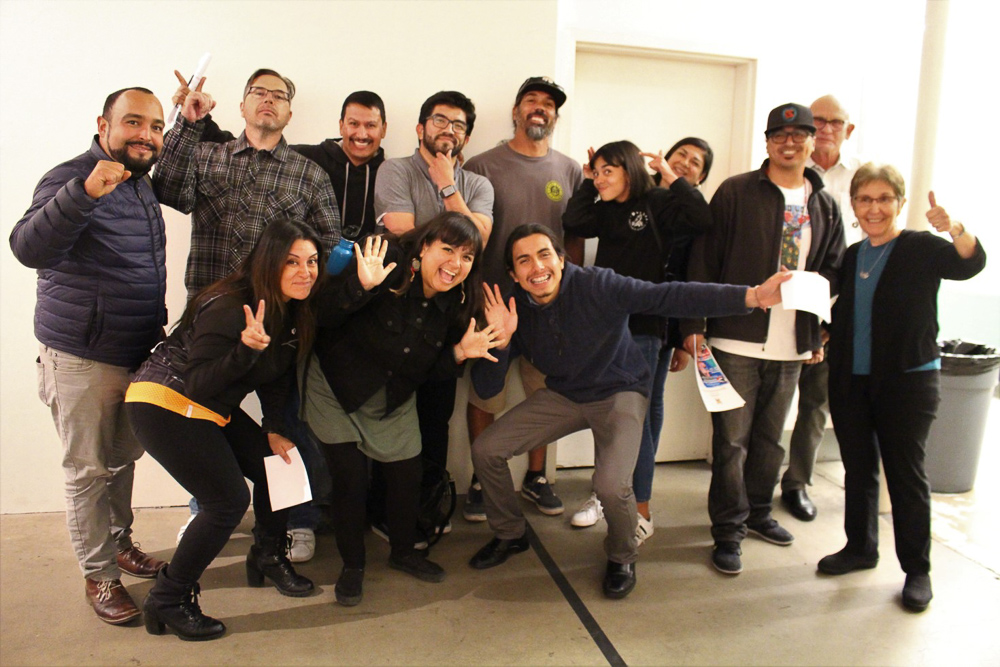 EHC Leaders Win seats on Barrio Logan Planning Group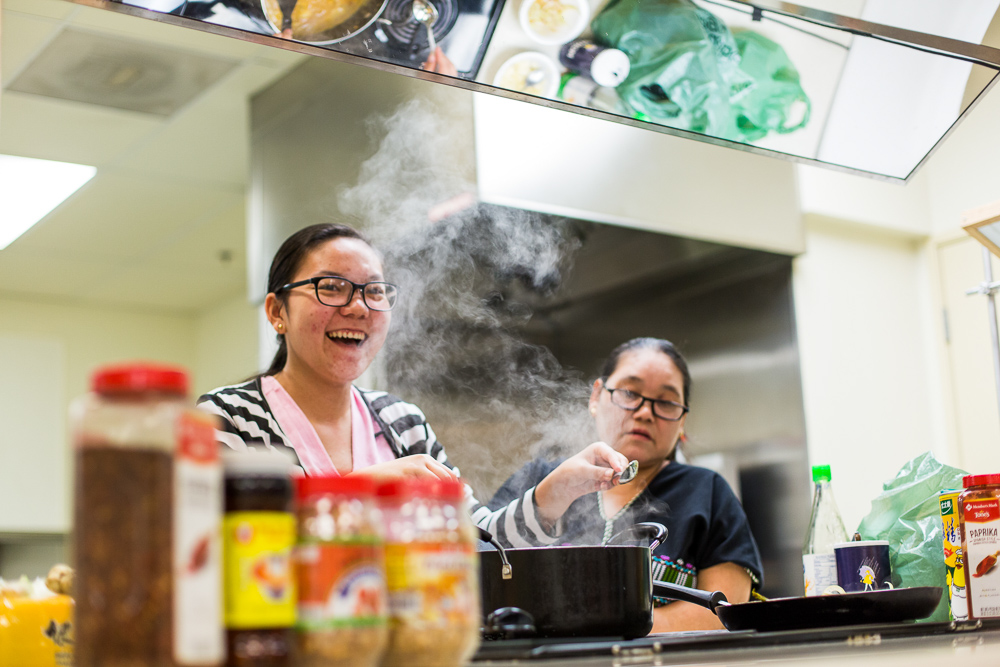 Recipes For Respect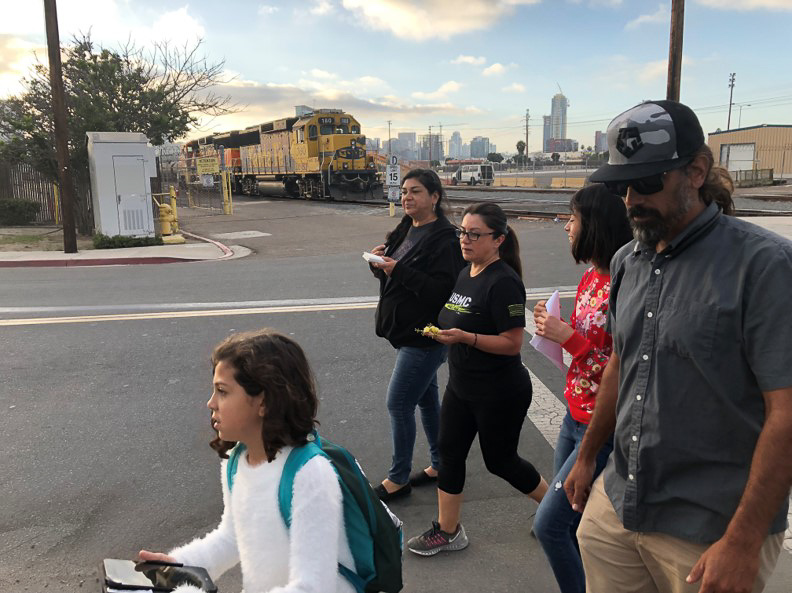 EHC's Leaders Monitoring, Protecting, and Cleaning Up Our Air (AB617)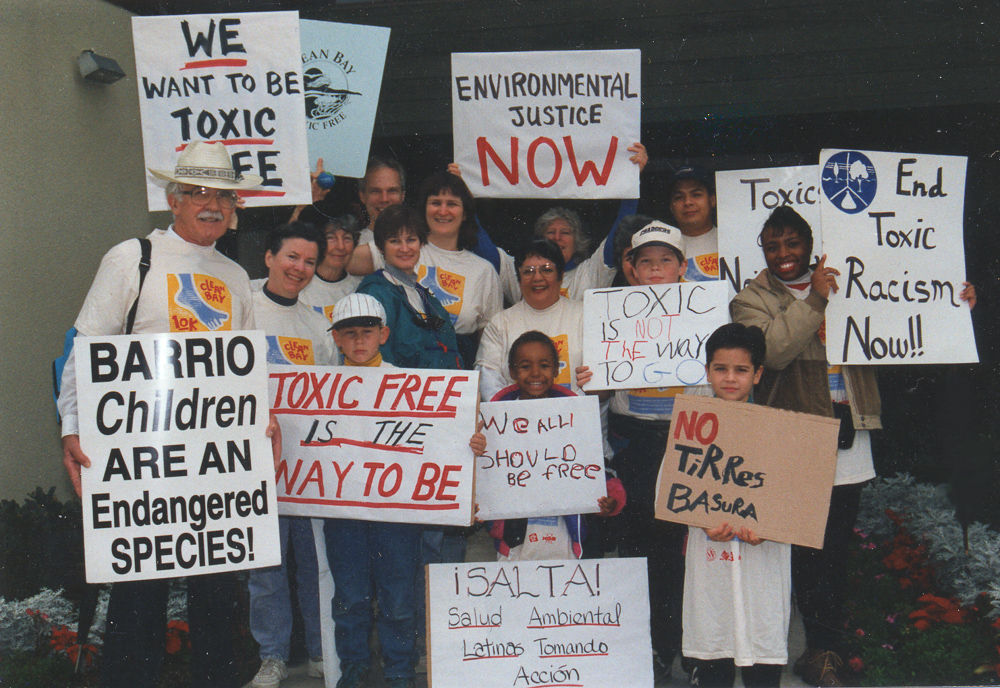 What do we want? Environmental Justice When do we want it? AHORA