For decades, the Chicano community in Barrio Logan thrived as a small, self-reliant neighborhood.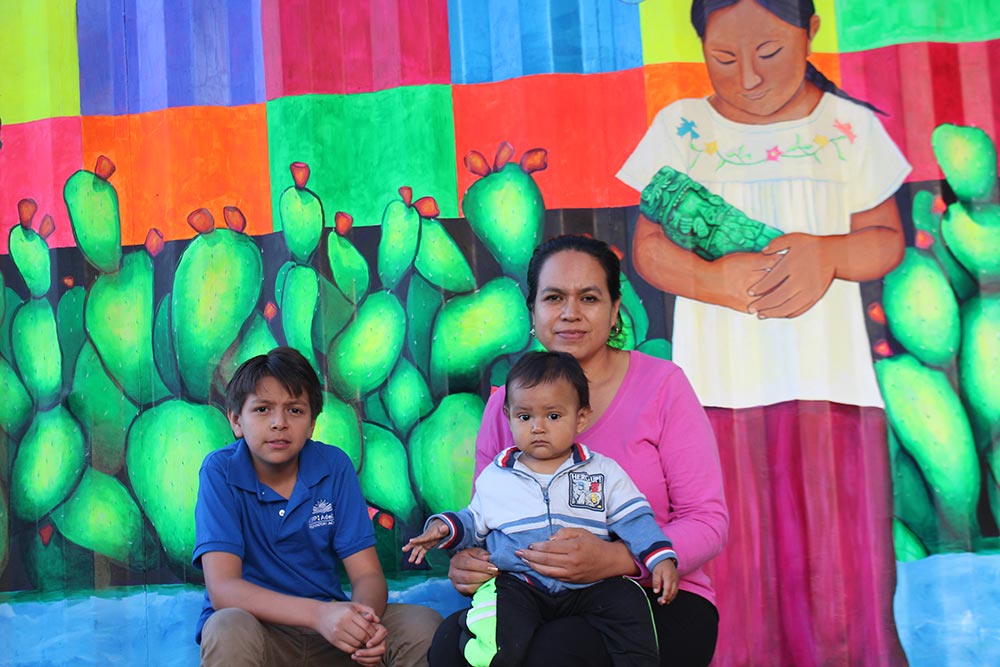 Since the 1900s, many people arrived in Logan from Mexico to work as laborers, cannery workers, welders, pipefitters, longshoremen, and many other trades. After World War II, the City of San Diego rezoned Barrio Logan to allow an influx of polluting industries, junkyards, metal plating shops, and other toxic businesses incompatible with a residential community.
By the mid-1960s, the community was divided by the construction of Interstate 5. It split Logan into Barrio Logan and Logan Heights, destroying hundreds of homes and displacing many lifelong residents. On top of that, in 1967, the Coronado Bridge was built right through Barrio Logan causing more destruction and displacement. The community fought with the City to develop a park under the bridge instead of a highway patrol station and Chicano Park was born. It is now home to world-famous murals that reflect Chicano history and strife.
Read More

Today, Barrio Logan remains a vibrant hub of Chicano culture. However, its history of environmental racism continues to affect the people who reside there. Due to the toxic, polluting industries in Barrio Logan and the freeway running through it, it is in the top 5% most polluted areas in California. In particular, it has the highest diesel pollution in San Diego County. According to the EPA, Barrio Logan residents have an 85%-95% higher risk of developing cancer than the rest of the United States. On top of these health concerns, long-time residents are now being displaced by rising rents and gentrification.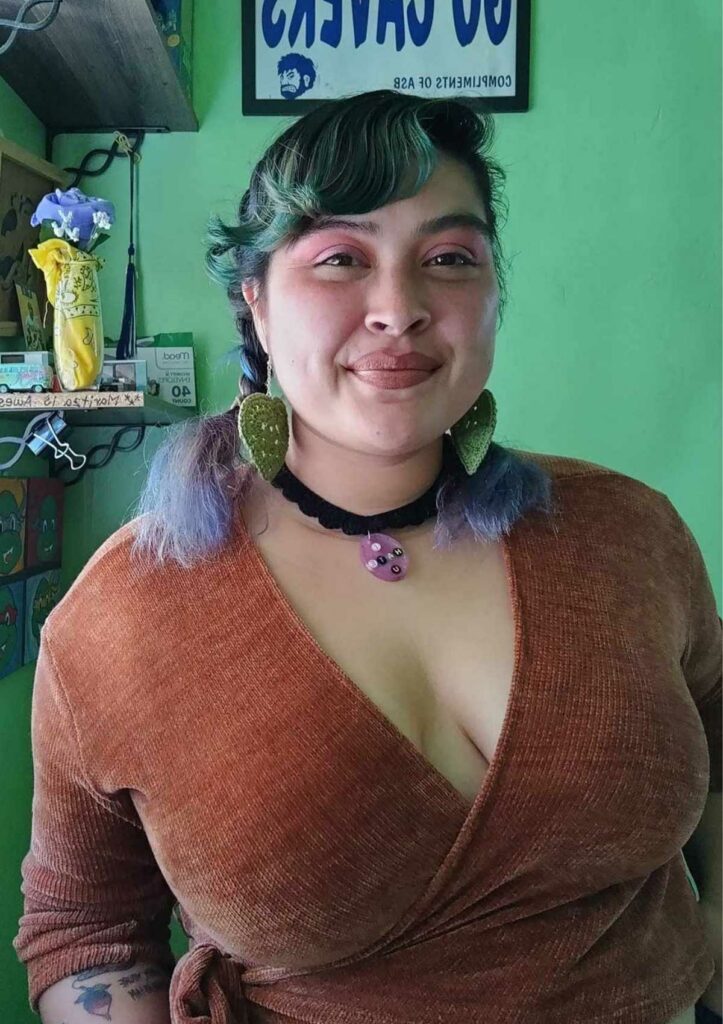 Community Leader Fighting Back
Maritza Garcia's family has lived in Logan for two generations. Because of the pollution, she grew up around, she watched her mother undergo a few surgeries because of her respiratory illnesses. She also saw many of her friends suffer from breathing and other health complications. She was inspired to get involved with EHC so she could fight against pollution in Barrio Logan. EHC gave her the resources she needed to understand what was going on in her community so she could speak up to help improve her neighbors' health.
Read More

She likes that she was empowered to make comments at public hearings, join the APCD clean air steering committee, and to participate in other EHC events. Maritza says, "Before, I felt like, I just live here and I'm not qualified to tell [lawmakers] what I think. Now my confidence has been building in talking about my experiences growing up in this area." Victories & Impacts
Port Stops Methyl Bromide Fumigations
EHC and community members successfully advocated to stop the Port of San Diego from using methyl bromide fumigation, a toxic cancer-causing chemical, at the Tenth Avenue Marine Terminal, which is located right next to a park and two blocks from an elementary school.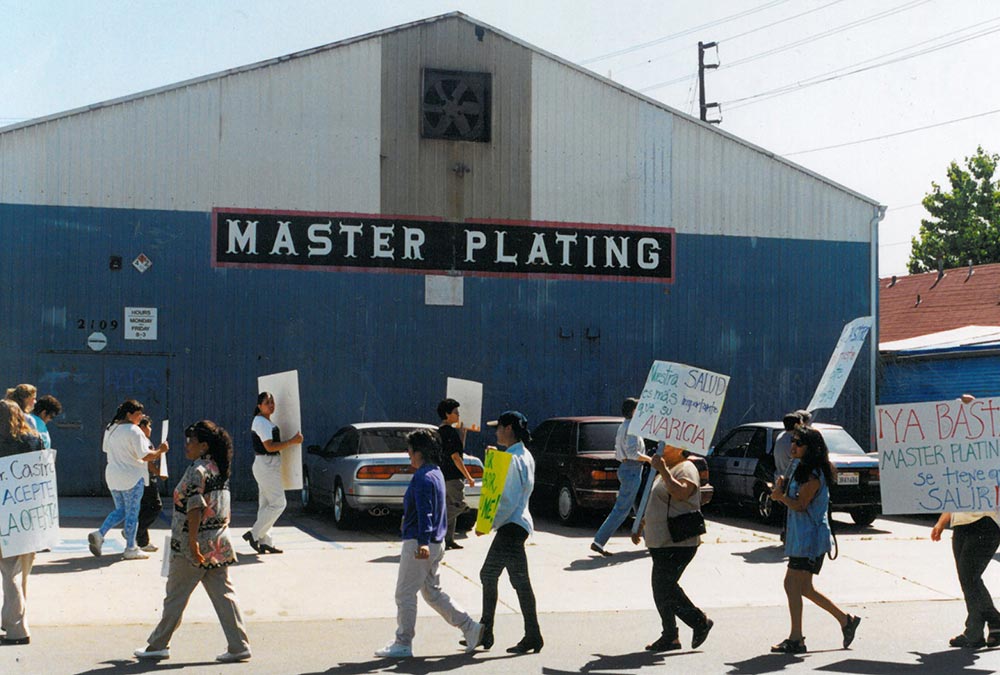 Master Plating Shut Down
After a 10-year effort, Barrio Logan residents and EHC celebrated a monumental victory for public health when Master Plating – a polluter located near homes and families – was forced to close and clean-up the site.
Heavy-duty Trucks Banned on Residential Streets
San Diego City Council unanimously passed a resolution on December 10, 2018 prohibiting heavy-duty commercial truck traffic on Barrio Logan residential streets. Heavy-duty trucks release lung-damaging diesel pollution and are also a threat to pedestrians. 
EHC Leaders Win Seats On The Barrio Logan Planning Group
In 2019, EHC community leaders and allies won a majority of seats on the Barrio Logan Planning Group. The new leadership now makes decisions based on the community's health and priorities.
Portside Communities Selected For State-level Attention
Barrio Logan and National City were chosen as communities most in need of air pollution reduction in the State of California. Community members working with EHC joined the Steering Committee. These residents represent their communities in decisions about the projects that will reduce pollution and community exposure to polluting sources.
Port Agrees to 100% Pollution-Free Heavy-Duty Trucks
After several years of EHC and community member organizing against cancer-causing diesel polluting trucks at the Port of San Diego, the Board of Port Commissioners passed the Maritime Clean Air Strategy with the goal to transition to 100% pollution-free trucks by 2030.
Barrio Logan Finally Gets a Coomunity Plan That Protects Resicents
After years of community advocacy led by EHC, the San Diego City Council voted unanimously to approve a Community Plan Update for Barrio Logan that will prioritize resident's health, air quality, and culture, while slowing gentrification.