SOMAH is a landmark investment of $100 million per year over ten years to install rooftop solar on low-income multifamily housing, helping renters save money on their utility bills.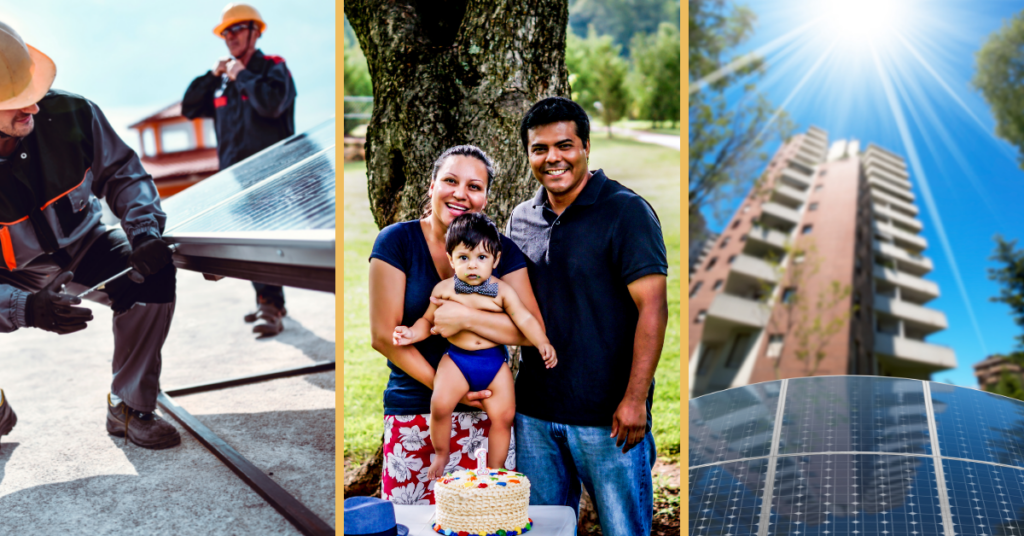 Beyond the economic benefits, SOMAH seeks to empower disadvantaged communities through job training opportunities to join the new green workforce, tenant education programs that explain the benefits of going solar, and technical assistance to connect residents to energy efficiency, clean mobility and other energy-incentive programs.
EHC supports the implementation of this statewide program locally within in the SDG&E service territory, specifically City Heights, Westside National City, and Barrio Logan neighborhoods. We conduct marketing, education, and outreach to tenants of SOMAH eligible housing, affordable housing developers, and other stakeholders to build a strong, multi-year pipeline of SOMAH projects, securing SOMAH resources for the benefit of local EJ communities.