The EHC United to Vote Campaign is committed to fighting for environmental justice by changing the culture of voting.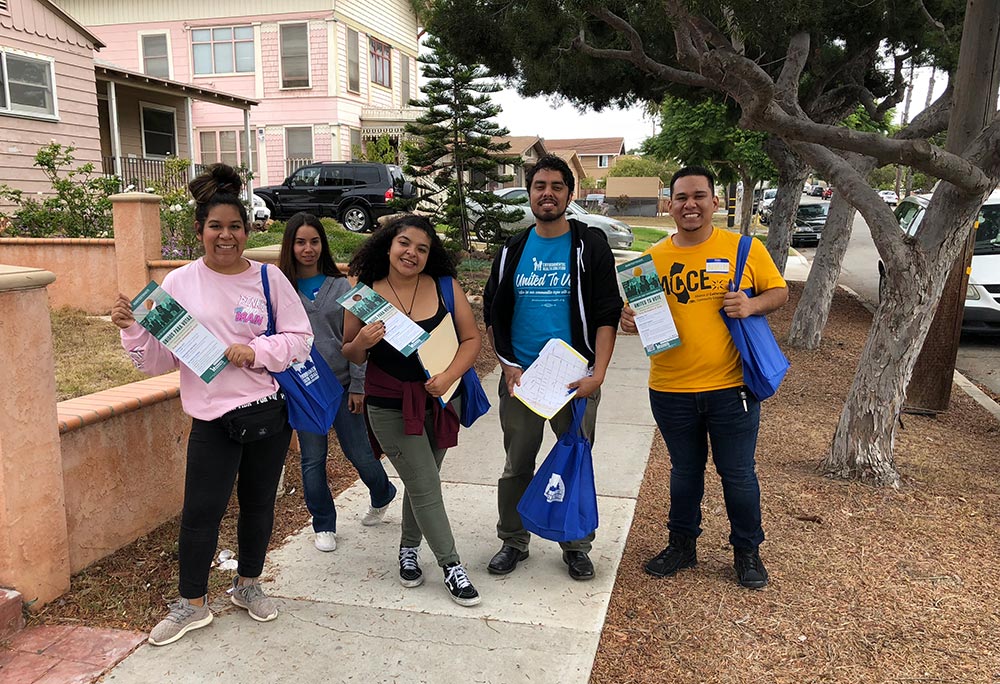 ---
Long ballots with overly complicated words and confusing ads on television can make a lot of people give up on voting.
EHC's goal is to change the culture of voting in our communities through one on one conversations with registered voters (in person and over the phone in their preferred language) to ensure they hear about the issues in an understandable way and know where and how they can vote.

Community Leader Fighting Back
Before the 2012 election, Roddy Jerome got a call from an organization he'd never heard of before asking him if he was planning to vote. He did not think he would hear from them again. Then EHC called him two more times until he actually turned in his ballot. Within a few weeks, EHC called him again to invite him to a meeting at the local elementary school to talk about environmental justice.
Read More

Roddy went to that meeting and made a donation that day because he was so excited about the opportunity to participate. Within a couple of months, Roddy went to public hearings, went to Sacramento to talk about environmental justice with elected and appointed officials, and began knocking on his neighbors' doors to inform them about local issues.

Now, about 10 years later, Roddy is a member of the City Heights Area Planning Committee, a member of the EHC Board of Directors, and he has spoken to well over 1,000 voters around San Diego about the importance of voting.

"I am glad I took that call and went to that meeting. I get to make a difference in the culture of voting in San Diego," Roddy said, "and I have been a part of a lot of elections and policies that affect all of our lives." Did You Know?
In 2020, 83% of San Diego County registered voters turned out to vote, but in our communities, about only 45% on average voted
72% of the voters that EHC staff spoke to in 2020 turned out to vote
Wealthy voters have 30-50% higher turnout in local elections than low-income voters EHC impacts and victories:
Turned Out Record Voters
EHC helped turned out our communities to vote in record numbers, despite the pandemic.
Full Voter Participation
Through voter outreach in 2018, EHC helped win real term limits in National City, and supported full voter participation in San Diego County.
Raised the Minimum Wage
Helped raise the minimum wage by talking with potential voters in our neighborhoods about the benefits and getting them to pledge to vote.