Imagine if the air you breathe was slowly poisoning you. For generations, residents in low-income communities of color have been breathing some of the most polluted air in California.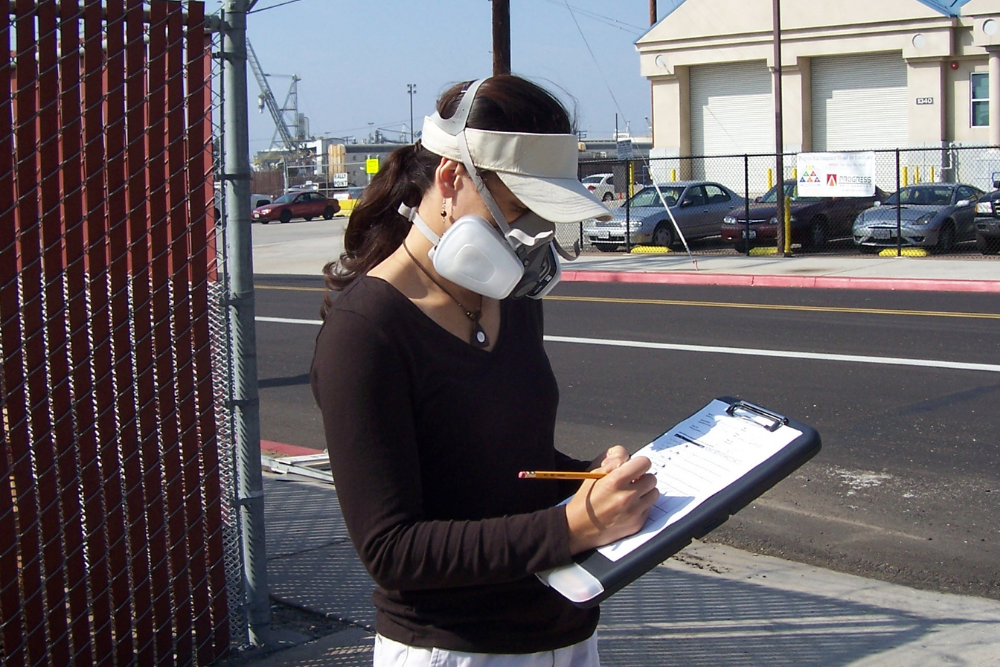 These communities have more than their share of industry, freeways, and street traffic, and less than their share of parks, trees, air conditioning, solar power, and affordable transportation. Although air pollution affects all residents, disadvantaged neighborhoods are hit first and worst.
Air pollution and climate change are not separate issues. Environmental justice communities with poor air quality are often breathing "super" climate pollutants like fine particulate matter, diesel particulate matter, and black carbon that cause higher rates of cancer, heart disease, and asthma while making the climate crisis worse.
Read More

Diesel pollution from heavy-duty trucks, ships and cargo handling equipment at nearby port terminals is a huge contributor to the air pollution in Barrio Logan and National City and nearby communities. Diesel particulate matter can cause chronic heart and lung disease, asthma, cancer and other health issues.

Children in these communities have more than double the rate of asthma emergency room visits than San Diego County as a whole. Diesel emissions cause 84 percent of the cancer risk from air pollution in these neighborhoods, and residents have a higher risk of developing cancer from air toxins than 93 percent of the nation.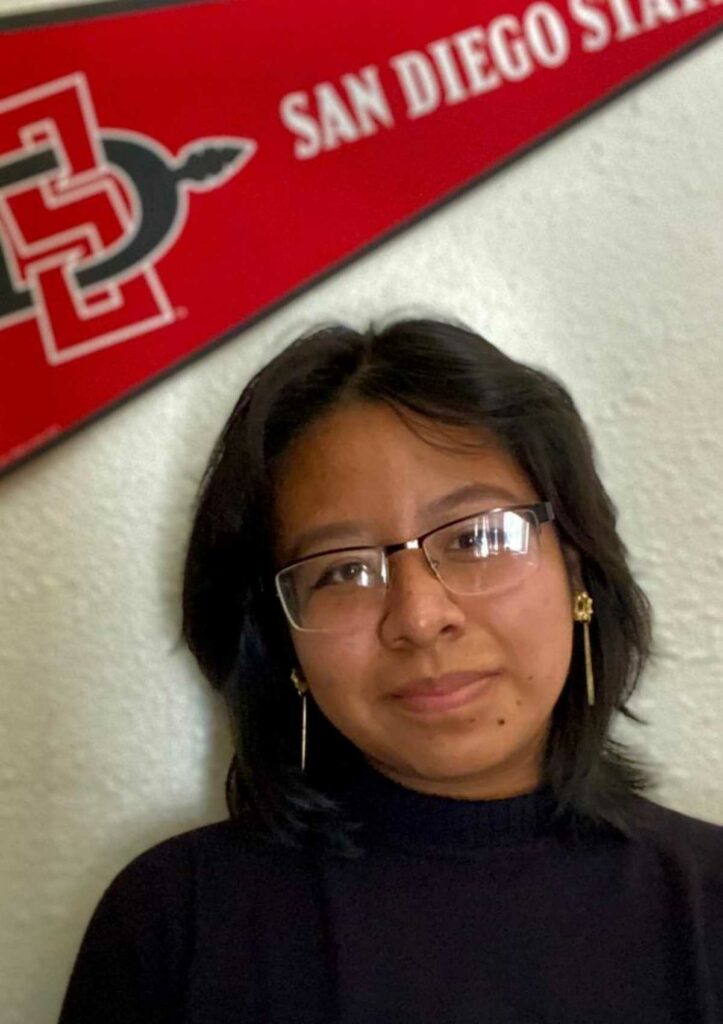 Community Leader Fighting Back
Elizabeth Chavez- Elizabeth, a Barrio Logan resident, started volunteering with EHC in 2021 after seeing one of our petitions on Instagram. She attended Barrio Logan Community Action Team (CAT) meetings where she learned about environmental justice and how pollution affected her neighbors' health. Many members of her community don't know about the pollution that is making them sick. The ones that do often don't know how to advocate for a healthier environment.
Read More

Elizabeth shared, "Through the CAT meetings and workshops/webinars, as a promotora, I learned the nitty details to policies, programs, and plans. The "behind the scenes" of my neighborhood." She is fighting to ensure that decision-makers prioritize the health of residents over profits.

"My community is predominantly low-income and people of color families. They deserve a healthy environment in their own homes just like residents up in La Jolla," Elizabeth said. Did You Know?
Barrio Logan, National City, and parts of City Heights breathe more diesel pollution than 80% of CA.
Diesel pollution causes 84 percent of the cancer risk from air pollution in Barrio Logan and Westside National City, according to the California Air Resources Board. EHC impacts and victories:
San Diego Air Pollution Control District Reform
In 2019, following demands from environmental justice communities to strengthen SDAPCD, Governor Newsom signed AB 423 into law. This bill – authored by then-Assemblymember Todd Gloria and sponsored by Environmental Health Coalition sought to make the SDAPCD board more accountable, transparent and diverse. .
New San Diego Air Pollution Control District Board
AB 423 marked the beginning of a new era for the SDAPCD in March 2021. After 66 years of governance by the San Diego County Board of Supervisors, the SDAPCD now joins the other large air districts in California which consist of elected officials from across the county and public members with subject matter expertise.
Reducing Air Pollution Cancer Risk
Led by EHC's activism, the new SDAPCD board adopted an ambitious plan to reduce the risk of developing cancer by 10
times in San Diego's Portside communities.
Taking On Diesel Pollution
Portside community residents demands were met when the Port Commission adopted the most ambitious Maritime Clean Air Strategy in California. It aims to replace heavy-duty diesel-polluting trucks at the Port with 100% pollution-free trucks by 2030 – 5 years head of the State's goals