Help Us Empower, Organize, and Achieve Justice
Environmental Health Coalition is a San Diego/Tijuana non-profit social and environmental justice organization dedicated to empowering people, organizing communities, and achieving justice for low-income communities of color. We've been making a difference in the lives of the individuals, families, and communities we serve for over 40 years.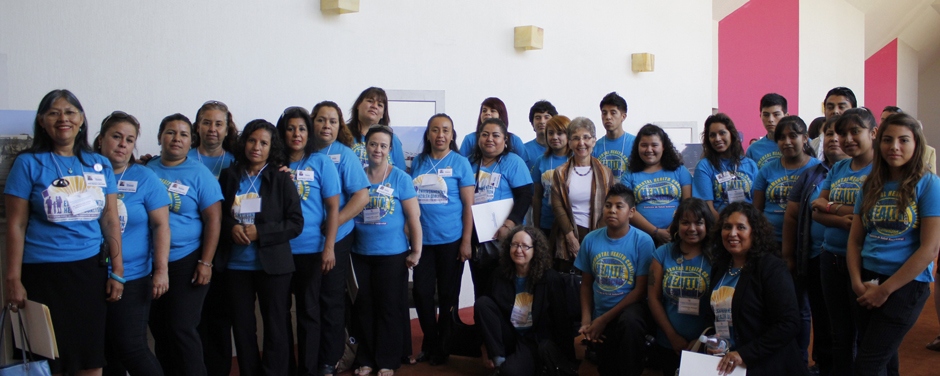 Our Culture
We are an effective, results-oriented organization with a passion for environmental and social justice. EHC offers a supportive, inclusive, culturally competent, socially conscious, and growth-oriented work environment. We offer flexible hours and remote work options, depending on the position.
Our People
EHC welcomes candidates and volunteers that are dedicated, passionate about social and environmental justice, collaborative, comfortable working with diverse populations, and mission-oriented.
Current Openings:
Executive Director

EHC is seeking a new Executive Director (ED) to bring dynamic, visionary, and unifying leadership to guide EHC's work to the next level of impact. EHC has been led by its founding ED for over forty years so this represents a significant transition. The Board of Directors, founding ED, and staff are excited about the opportunity to initiate a new level of strategic leadership to build on powerful momentum and lead the next phase of EHC's evolution. The new ED will be supported by the current ED via a significant period of overlap for thorough orientation and training.

To read the entire job description and learn how to apply, click here.
Clean Port Advocate

The Clean Port Advocate focuses on reducing pollution in low-income communities of color that are the most impacted by air and climate pollution caused by goods movement, freight operations, and other maritime-related industrial operations as well as discriminatory land-use practices. The Advocate works with community leaders to identify key issues and community-driven solutions. With community leaders and allied organizations, the Policy Advocate advocates with elected and appointed officials at local, regional, state, and national levels to influence legislative bodies to take action to reduce impacts in low-income communities of color in the San Diego/Tijuana region.

To read the entire job description and learn how to apply, click here.
Finance Manager

The FINANCE MANAGER (FM) will play a significant role in managing the organization's financial and administrative functions, and in supporting those areas that intersect with human resources programs necessary to EHC's current and future functioning. The following describes the responsibilities and projection of the phased evolution of the position.

To read the entire job description and learn how to apply, click here.