San Diego's current transit system is hurting our lungs, working families, and fueling climate change.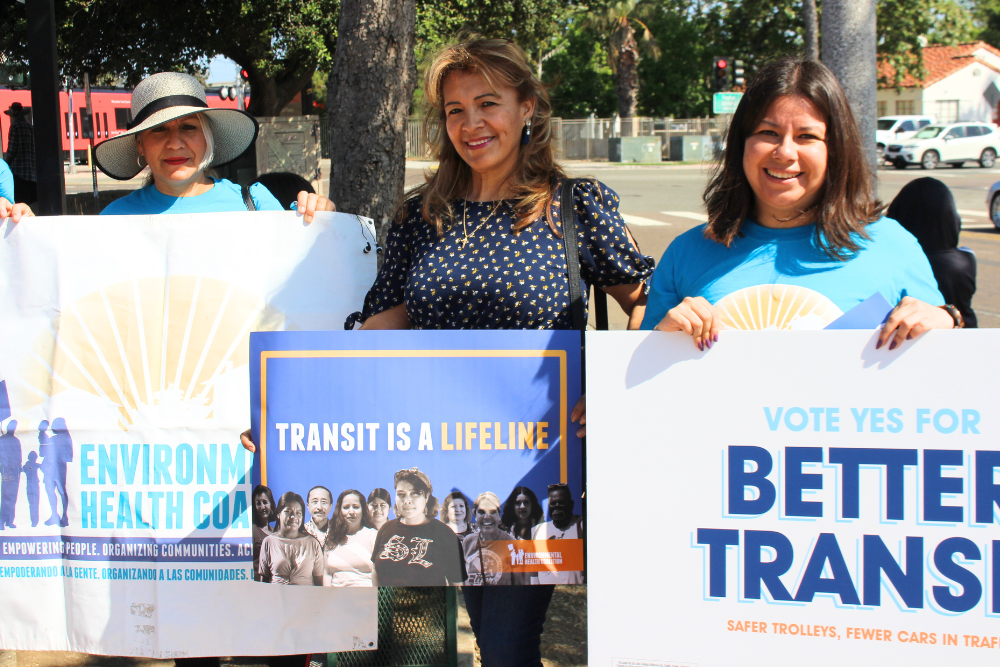 For low-income communities of color south of the 8 freeway, transit is a lifeline. Many residents don't have a car and depend on public transit to get around. A late bus can mean missing a doctor's appointment or job interview. Infrequent and limited bus and trolley service means hours commuting, away from their families. Breathing some of the most polluted air in the region, these communities are also the most impacted by climate change.
Looking for a solution, residents at the frontlines of the climate crisis in Barrio Logan, City Heights, and National City came together to identify transit priorities – the 10 Transit Lifelines. They reflect a vision to advance affordable and frequent transit solutions that will benefit all San Diegans.
San Diegans' Deserve Fast, Pollution-Free Transit
San Diegans need clean air, a healthy climate, and fast, reliable transit to thrive. The Let's Go! SD will get us there. That's why Environmental Health Coalition, SanDiego350, and the Transit Coalition are leading a grassroots effort to gather 10,000+ petition signatures to get this citizens' initiative on the 2024 ballot.
The Let's Go! San Diego ballot measure will deliver transportation improvement to:
fight climate change
reduce traffic and fix potholes
clean our air and protect our lungs
provide affordable, fast, and frequent public transit options
Let's Go! San Diego would fund these Transit Lifelines:
Frequent and 24-hour service
Blue Line Express from South County to Downtown
Purple Line from South County to Sorrento Valley to relieve congestion on the 805
No cost transit for seniors, youth, disabled, and veterans
The Let's Go! San Diego measure would place a one-half cent sales tax on the 2024 ballot, and, if passed, put us on the path to a healthy, equitable, and sustainable future.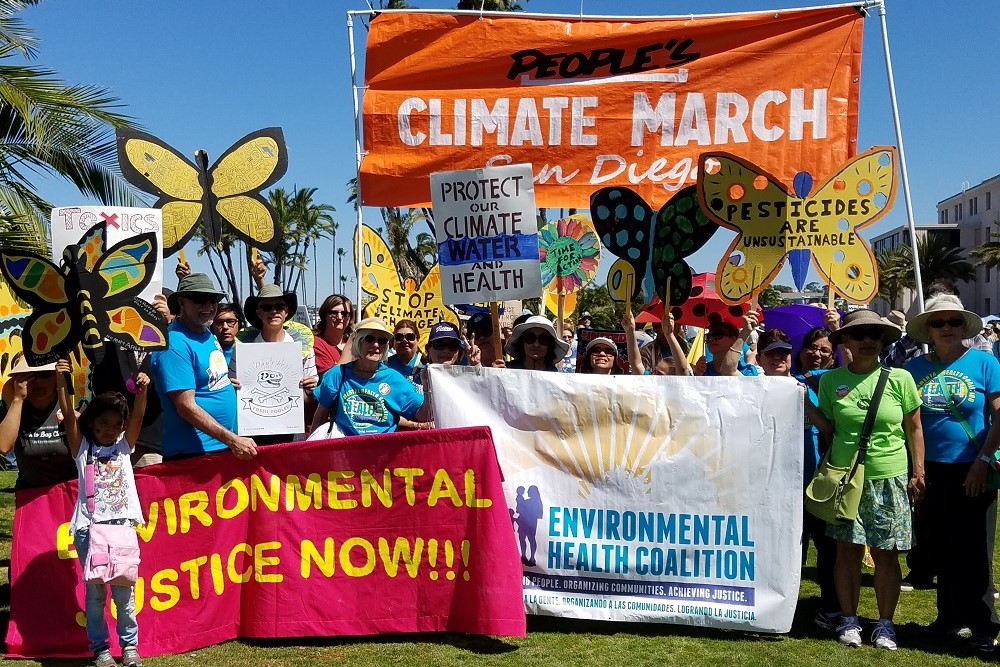 Help us reach 10,000 Signatures
The transit system San Diegans' deserve is with in reach, but we need your help!
---
Key Facts!
Transportation is responsible for 41% of local climate-change-causing emissions.
80% of MTS riders live south of the 8 freeway
70% of jobs are not reachable by transit in San Diego County.
Only 12% of low-income residents live within one-half mile of a transit stop
78% of MTS riders have no car available
The single largest source of GHG emissions in California is from passenger cars at 28.5%
---
The Let's Go! San Diego citizen's initiative is funded by the Electrical Workers, Laborers, and Carpenters Unions, and transit and infrastructure firms HNTB and Flatiron.