Neighbors are unaware of the origin of the waste, but like California activists, suspect that they are runoffs from the maquiladoras located along the Alamar creek.
In the vicinity of the Chilpancingo area, near the industrial zone of Otay and the Tijuana River, colored water is often seen running through the streets.
"There have been times when colored water comes, it looks like rainbows," says Luz Elena Félix, a resident of the area and community promoter of the Colectivo Chilpancingo Pro Justicia Ambiental.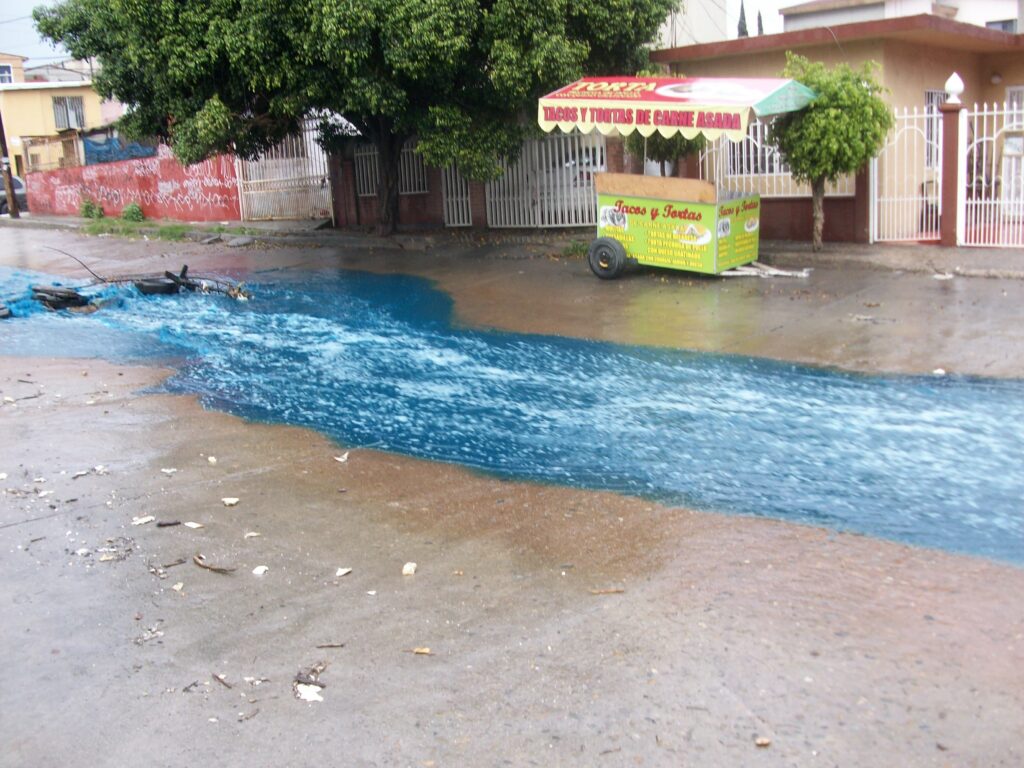 Read the full article in Spanish on El Sol de Tijuana