Welcome EHC's Incoming Executive Director, José Franco Garcia
Versión en español a continuación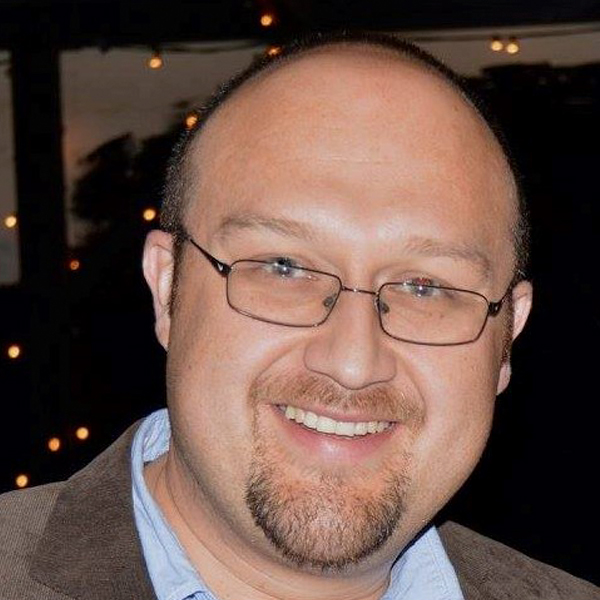 We are thrilled to announce that José Franco Garcia – Franco – has been selected as EHC's new Executive Director.
"Franco is uniquely qualified to step into this important role as an experienced organizer and advocate who has worked with EHC for over 12 years. He has consistently demonstrated his commitment to our communities and environmental justice throughout his time with EHC," said Margaret Godshalk, EHC's Board President.
Franco is currently EHC's Policy Director and previously served as the organization's Organizing Director. He has led countless campaigns in all of EHC's core communities – City Heights, Barrio Logan, National City, and Colonia Chilpancingo, Tijuana in addition to developing and directing EHC's civic engagement campaigns. Before joining EHC in 2012, Franco worked with Coalition of Neighborhood Councils and the United Domestic Workers of America.
"I am honored and grateful for this opportunity. The environmental justice legacy that Diane Takvorian and others began over 40 years ago built a movement that continues to grow and win. I am excited about our EHC team and look forward to our continued victories toward the EJ future that all communities deserve."
EHC has a long history of, and a well-deserved reputation for, developing and nurturing environmental and social justice activists. Franco's selection certainly reinforces those values and demonstrates EHC's commitment to leadership development.
Franco will assume the position in February 2023 from co-founder and current Executive Director Diane Takvorian. She will continue to work with EHC as a strategic advisor.
EHC is grateful for the enormous support we have received over the past 42 years from our members, allied organizations, elected representatives, and funders. We are proud of the change that we have created together in the pursuit of environmental, racial, and social justice. We know that you will all continue to support EHC's critical work as we navigate this transition together. We are looking forward to EHC flourishing and achieving even more in the next 40 years.
---
ayúdanos a dar la Bienvenida al próximo Director Ejecutivo de EHC, José Franco García
Estamos estamos muy emocionados de anunciar que José Franco García (Franco) ha sido seleccionado como el nuevo Director Ejecutivo de EHC.
"Franco está excepcionalmente calificado para asumir este importante papel, como organizador y abogador experimentado que ha trabajado con EHC más de 12 años. A lo largo de su tiempo en EHC ha demostrado constantemente su compromiso con nuestras comunidades y con la justicia ambiental", dijo Margaret Godshalk, presidenta de la mesa directiva de EHC.
Actualmente, Franco es Director de Políticas de EHC y anteriormente fue el director de organizar. Ha dirigido innumerables campañas en las comunidades principales de EHC: City Heights, Barrio Logan, National City y Colonia Chilpancingo en Tijuana, además de desarrollar y dirigir la campaña de participación cívica de EHC. Antes de unirse a EHC en 2010, Franco trabajó con Coalition of Neighborhood Councils y United Domestic Workers of America.
"Me siento honrado y agradecido con esta oportunidad. El legado de justicia ambiental que Diane Takvorian y otras comenzaron hace más de 40 años creó un movimiento que continúa creciendo y ganando. Estoy entusiasmado con nuestro equipo de EHC y espero con ansias continuar nuestras continuas victorias por la justicia ambiental que todas las comunidades merecen".
EHC tiene una larga historia, y una bien merecida reputación, por desarrollar y alentar a activistas ambientales y de justicia social. La selección de Franco es evidencia de esos valores y demuestra el compromiso de EHC al desarrollo del liderazgo.
Franco recibirá el cargo en febrero de 2023 de la cofundadora y directora ejecutiva actual, Diane Takvorian. Diane continuará trabajando con EHC como consejera estratégica. EHC agradece el enorme apoyo que hemos recibido durante los últimos 42 años de nuestros miembros, nuestros aliados, representantes elegidos y financiadores. Estamos orgullosos del cambio que hemos creado juntos en la lucha por la justicia ambiental, racial y social. Sabemos que todos ustedes continuarán apoyando el trabajo fundamental de EHC mientras navegamos juntos por esta transición. Esperamos que EHC se florezca y logre aún más en los próximos 40 años.
---