Air pollution concentrated in Environmental Justice (EJ) communities is damaging the health of residents and has an enormous contribution to global warming gasses. If the City of San Diego is serious about centering equity in its plans to combat the climate crisis, it needs to Start Here Start Now with investments in neighborhoods like Barrio Logan. Over 100 community residents surveyed by Environmental Health Coalition from May 2021 suffer from air pollution that causes respiratory issues. These same communities, most likely to be hit hardest by climate disasters, need investments first to quickly transition away from dirty polluting fossil fuels to healthy communities. A win-win for climate and clean air.
Evangelina Trapero, longtime resident of Barrio Logan with her family, lives with the consequences of air pollution every day.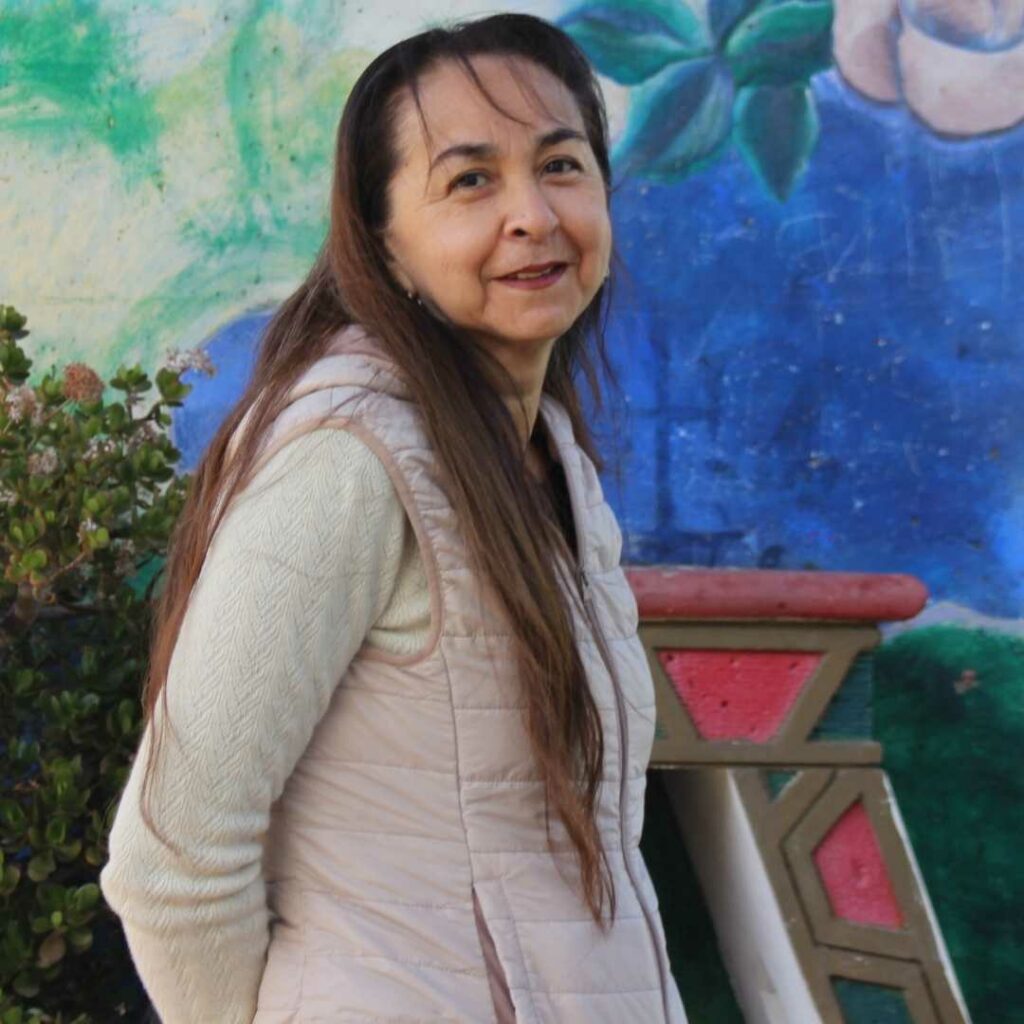 "When I touch the leaves of my plants they always have something black on them. I see the difference where I work in Pacific Beach and the plants there are always clean. There, I open the window and there is no ugly dust. At home, I open the windows and everything is covered in black dust," Evangelina said.
Air Pollution Contributes to Climate Change
With limited resources and urgent action needed on climate, the City of San Diego must focus on sources of climate pollution like heavy-duty diesel trucks that produce the super pollutant black carbon. That would maximize public dollars to benefit both the climate and public health.
The black dust that builds up on surfaces of plants, windows, or inside homes is called "black carbon" and it comes from the exhaust of heavy-duty diesel trucks or polluting industries. Black Carbon is a super climate pollutant, which is pollution that worsens climate change and has dangerous health effects. Particulate matter (PM2.5), diesel particulate matter (Diesel PM), and ozone are examples of super climate pollutants.
While Black Carbon only lasts in the air for days or weeks, it's 700 – 1,500 times more powerful at warming the climate compared to carbon dioxide, and other well-known climate-warming gas.
In addition to warming the planet, Black Carbon gets inside the lungs and major organs of people living directly next to pollution sources causing health effects like heart disease, lung disease, respiratory issues, asthma, and higher rates of cancer.
When her son was very young, Evangelina took him to the emergency room for asthma attacks and the doctors told them to go outside and go for walks. "How do you do this if you can't breathe all this pollution? The trucks are polluting, that is what I can see. I am under the bridge and it feels like I am on it,"
Evangelina's experience is too common in Barrio Logan, one of the most polluted communities in California where homes and schools are next to chrome plating facilities and heavy industry. It has some of the highest concentrations of diesel pollution in the state, ranks in the 90th percentile for cancer risk, and has an asthma rate that 3 times higher than the average for San Diego County.
Now is the Time to Act on Clean Air for Climate Justice
Local climate policies need to prioritize projects that eliminate sources of short-lived super climate pollutants like Black Carbon concentrated in Environmental Justice communities. Urgent action is needed now! The climate crisis is rapidly getting worse and the health disparities of residents suffering from respiratory issues put them at the greatest risk.
In May of 2021, Environmental Health Coalition gathered feedback from 100 residents in Logan community and 95% of residents surveyed by EHC said that the City of San Diego should address climate change and air quality simultaneously.
The City of San Diego has an opportunity to listen to the people living in the most polluted communities, prioritize policies, and fund projects to help clean up the air now such as:
Set policies with measurable goals to eliminate all sources of diesel particulate matter in EJ communities
Convert transit buses to 100% electric, zero-emission vehicles (ZEV) with priority in EJ communities by 2030
Require heavy-duty diesel trucks to be 100% zero-emission vehicles (ZEV) by 2030
Invest in and prioritize ZEV charging infrastructure in EJ communities first by 2030
Join our advocacy efforts to help ensure our local climate solutions include EJ priorities. We need climate action that cleans the air now and cannot afford to wait any longer!