Opportunity to bring $45 million to our Historic Barrios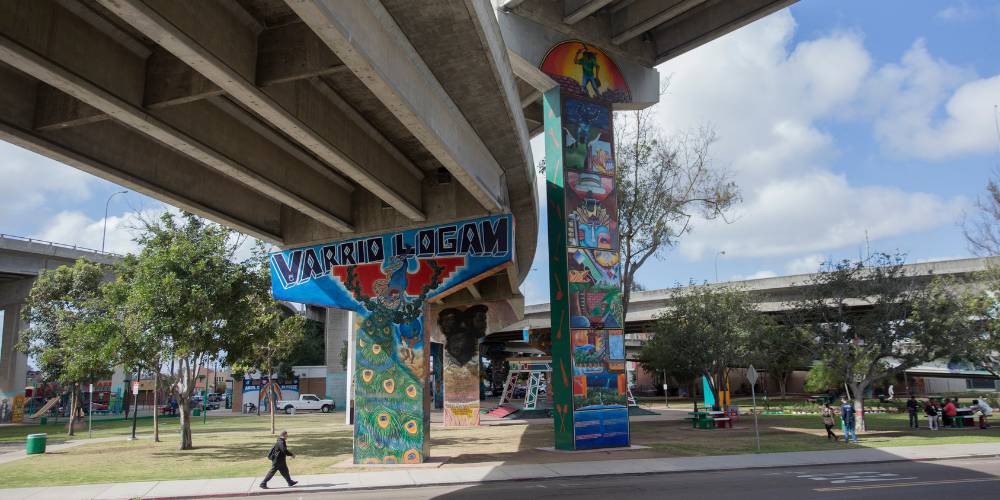 A coalition of community stakeholders are applying for the Transformative Climate Communities' $45 million grant to fund projects that will transform the quality of life in San Diego's Historic Barrios – Logan, Stockton, Grant Hill, Sherman, Southcrest and Sheltown.
Considered cultural gems, these majority minority neighborhoods have suffered racist rezoning that has led to decades of toxic pollution and chronic disease like asthma. With high levels of poverty and rising rents, residents are at risk of being evicted and the whole community being gentrified.
How should we invest it?
The $45 million grant will help fund community-driven projects for a healthier, more vibrant, and resilient community. If your a resident of a Historic Barrio, we need your help to decide how these funds should be used on parks, housing, and transportation projects. Click below to get involved and help decide the future of your community.
---
---
Join our 2nd Community Workshop to Help Decide
Join your neighbors to actively decide how $45 million should be spent on parks, housing, and transportation projects in Barrio Logan, Logan Heights, and the surrounding neighborhoods.
Food and childcare provided!
WHEN? Saturday, April 15, 2023, 10:00am to 12:00pm
WHERE? Logan Heights Library, Community Room, 567 S 28th St, San Diego, CA 92113
---
What Is Transformative Climate Communities (TCC)?

TCC is an initiative by the Strategic Growth Council, with the CA Dept of Conservation.

The program funds community-led development and infrastructure projects that achieve major environmental, health and economic benefits in California's most disadvantaged communities

TCC empowers the communities most impacted by pollution to choose their own goals, strategies and projects to enact transformational change.