Join our Clean Air Congreso on October 14th to become a Clean Air Luchador!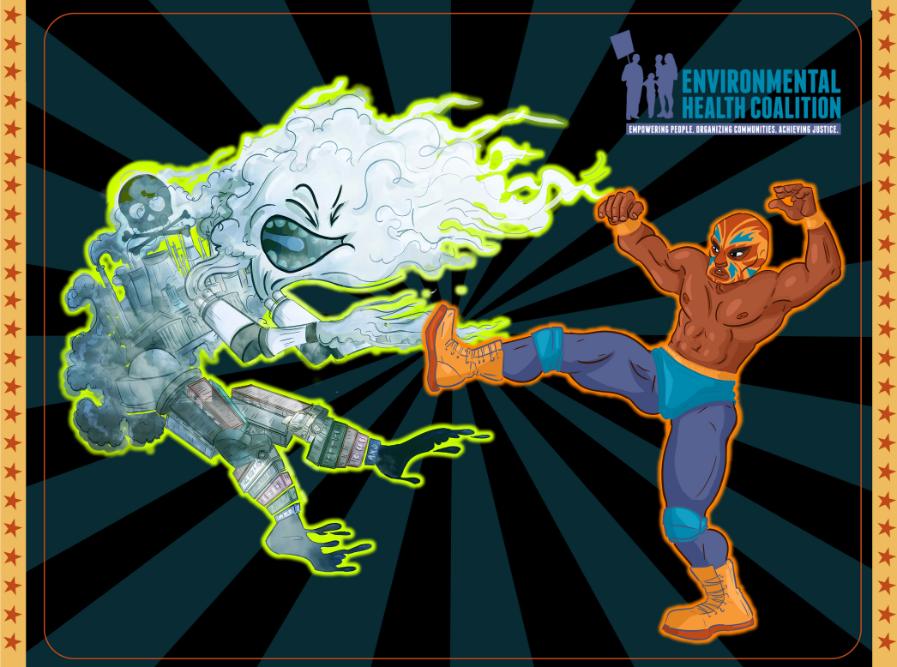 Do you know what you're breathing? San Diegan's breathe some of the most toxic air in the state. Every day we breathe in lung damaging, cancer-causing pollution from heavy-duty-diesel trucks and industry in our own neighborhoods.
You already have the power to fight for clean air! You just need to learn how.
Learn About Air Pollution in San Diego: You'll learn about the air pollution in our communities, who is responsible for it, and how you can help stop them
Hear from Experts: Hear from community members who took on polluters and won, and keynote speaker Dr. Anne Marie Birkbeck-Garcia, an asthma and air quality expert. Birkbeck-Garcia is a Doctor at Kaiser Permanente and a General Board Member of the San Diego Air Pollution Control District (APCD).
Get a Free Snake Plant: All participants will receive a snake plan and a Clean Air Luchador Certificate.
Location & More
Where: Chicano Park Museum, 1960 National Avenue San Diego 92113
When: Saturday, October 14, 2023 from 9 AM – 12 PM
Parking: If you are arriving by car, you can park on the street or behind the building.
Language and Interpretation: This event will be held English and Spanish. We will provide both English and Spanish interpretation to everyone who needs it.
We will provide breakfast and childcare at no cost!
Due to space restrictions, registration is limited. Please register ASAP to secure your spot.