The Solar on Multifamily Affordable Housing (SOMAH) program is uniquely designed to prioritize tenant benefits and opportunities. Unlike similar iterations of previous clean energy programs, at least 51% of the solar energy system must serve tenant energy needs, and property owners are prohibited from passing on costs associated with solar installation or maintenance by raising rents.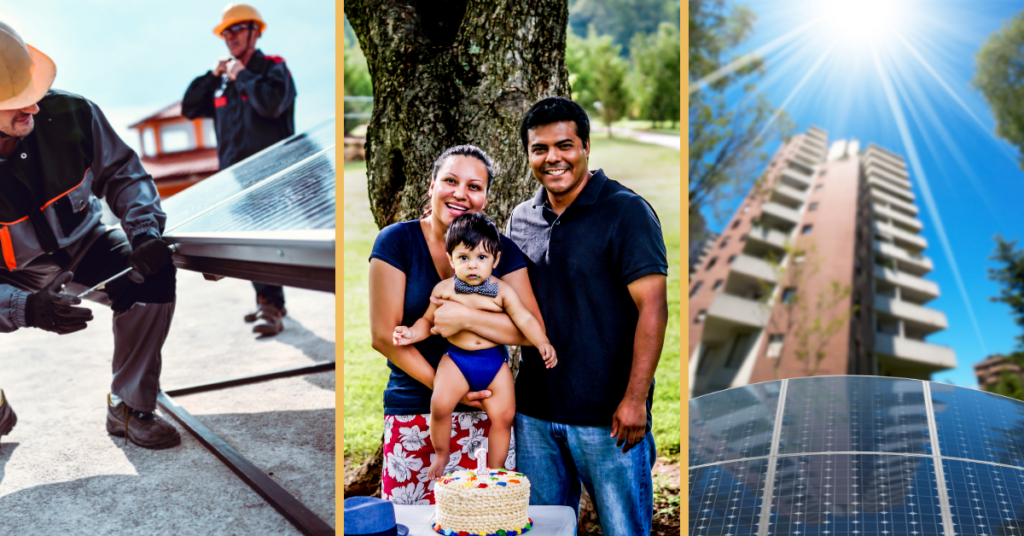 But, financial and environmental benefits are not the only ways SOMAH seeks to do right by low-income renters. What sets SOMAH apart is that tenant education must be incorporated into every single project. Historically, the energy system, including renewable energy programs, has been inaccessible, difficult to navigate, and intimidating. SOMAH's tenant education requirements aim to reduce confusion and increase buy-in from tenants by informing them about changes to their utility bill after the SOMAH system is turned on, and by introducing them to SOMAH's paid job training opportunities and energy efficiency tips.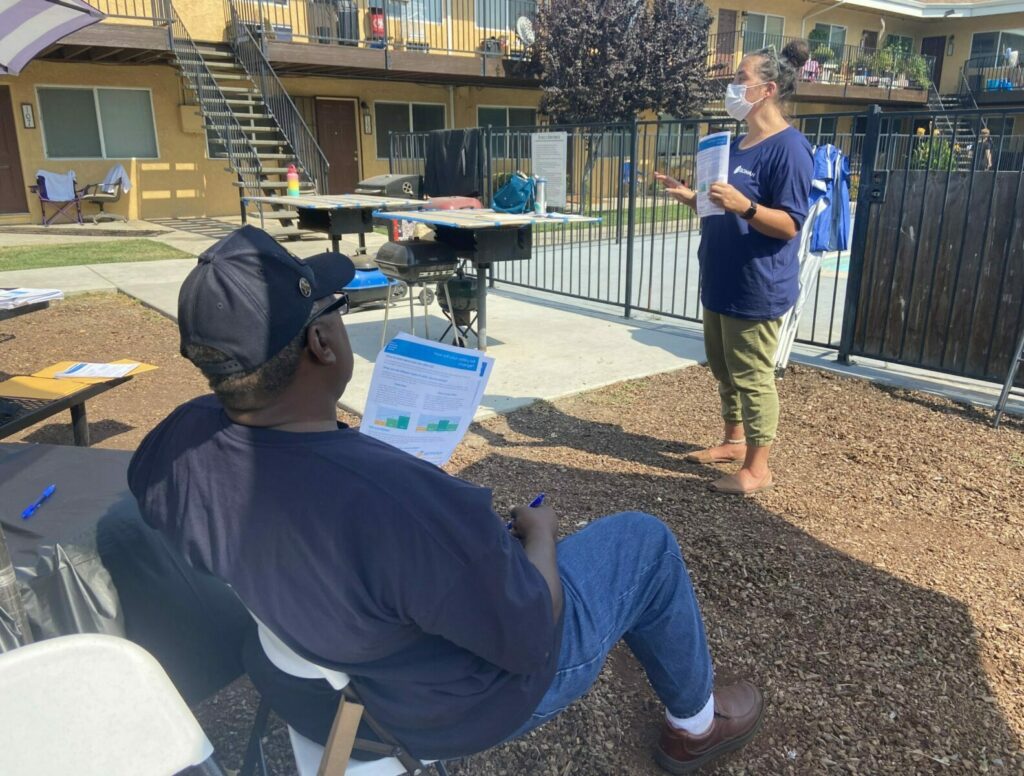 The SOMAH host customer (either the property owner or solar contractor) is required to sign two affidavits (a legally binding oath) that provide meaningful benefits and protections for tenants. Firstly, tenants must be informed that they are entitled to economic benefits in the form of utility bill savings from the SOMAH solar PV system. Secondly, property owners or contractors must make sure that tenants receive multiple touchpoints of tenant education materials, and these materials must be provided in the languages that the tenants speak.
Oftentimes In social justice movements, well-meaning advocates try to represent an oppressed group's struggles or concerns without directly consulting members of the community. Communities know what they need to survive and thrive. Centering tenant voices and rights is critical for the SOMAH program's success. That's why EHC has partnered with SOMAH to ensure that tenant education and empowerment continue to be at the forefront of the implementation of the program.
If you would like to know if your building qualifies for SOMAH, contact Monica de la Cruz at monicad@environmentalhealth.org.