The need for bold action on energy justice was made devastatingly clear through the recent Texas energy crisis, which exposed tens of millions of people to the chill of a historic winter storm. This climate disaster was made even more dangerous by failures in the state's isolated energy network and insufficient weatherization that left vulnerable families across the state without heat, clean water, or power for days after centralized power plants went offline.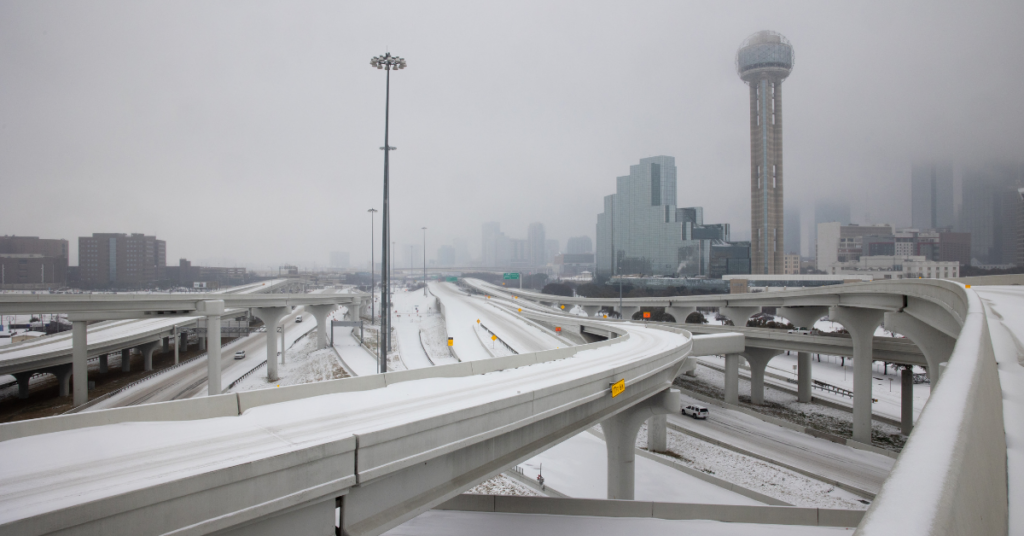 What happened in Texas is all too familiar to us in California, as worsening climate disasters disproportionately impact the most marginalized communities as a result of historic divestment in community resources and resilience. Just last summer, we also saw failures in old, fossil fuel dependent energy systems, causing rolling blackouts through dangerous heat and wildfire air pollution. We need new solutions to put us on the pathway towards building energy resilient communities with decentralized, local energy production. That starts with investing in renewables, like rooftop solar, for populations who have often not been able to benefit from solar.
From the wildfires in California to the winter storms in Texas, we've seen community based organizations directly serving the needs of those communities by organizing relief funds, distributing masks, offering multilingual outreach, and more. CBOs have deep roots in the communities that we serve, which is why our voice in shaping policy and implementation is vital to ensuring that programs – like the Solar on Multifamily Affordable Housing (SOMAH) program – continue to serve the needs of environmental justice communities, and in particular renters in disadvantaged communities, who bear disproportionate pollution burdens. The SOMAH program has an annual budget of up to $100 million for ten years to bring the economic and environmental benefits of solar to California's low-income renters, and provide an entry point for careers in clean energy.
SOMAH serves as an implementation blueprint for all policies and programs that aim to address disparities in under-resourced communities to ensure that even in the face of disasters, there is not only immediate support for our communities but also long-term community-lead solutions for resilience. SOMAH is the first of its kind to resource and develop strong relationships with CBOs as critical partners in the implementation of a program that is aimed to directly serve environmental justice communities.
EHC's work on the implementation of this program, alongside the California Environmental Justice Alliance (CEJA), Asian Pacific Environmental Network (APEN), Communities for a Better Environment (CBE), and Self Help Enterprises (SHE) has helped low-income renters access solar, putting our communities on the path to developing clean energy resilience in the face of a changing climate. To date, the SOMAH program has 386 active applications with an overall capacity of 68 MW AC (production capacity in megawatts). These applications account for 32,049 affordable housing units with an average 90% allocation of solar energy to tenant units.
We're proud of the first couple of years of SOMAH implementation, but we know there's still so much work to do to build the resilience our communities need. Especially now, as we mark a full year of the pandemic's devastation and utility bill debt mounts to new highs, the need for energy bill relief and locally generated, abundant, sustainable energy is urgent.
Climate disasters like the deep freeze southerners experienced this winter and the heatwaves we endured locally are predicted to increase in frequency and severity in coming years. EHC will continue to drive investments in climate resilient clean energy through SOMAH and other advocacy efforts, and we're looking for EJ champions from the community to get involved. If you are a renter and you want the benefits of renewable energy sourced at your building, please contact SOMAH coordinator Monica de la Cruz at monicad@environmentalhealth.org.