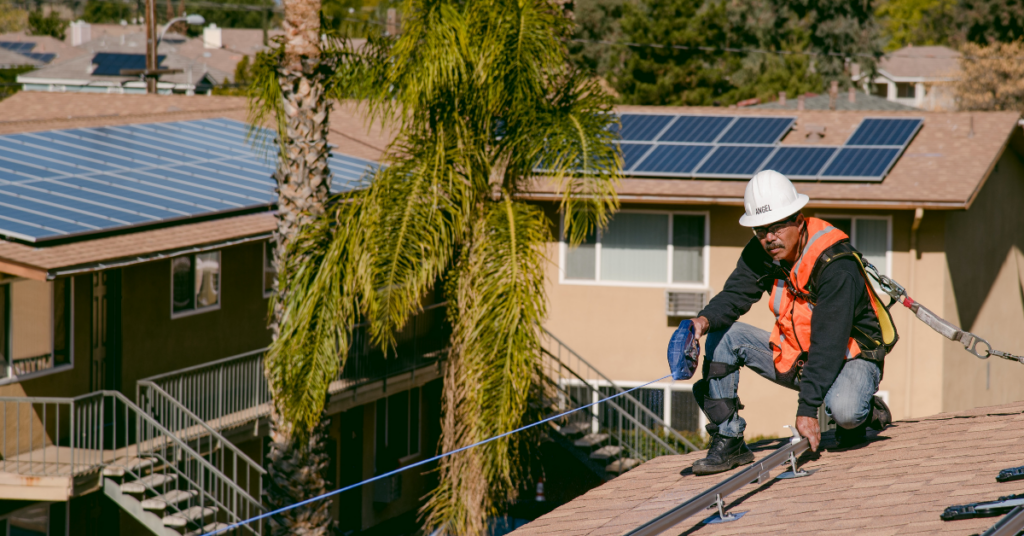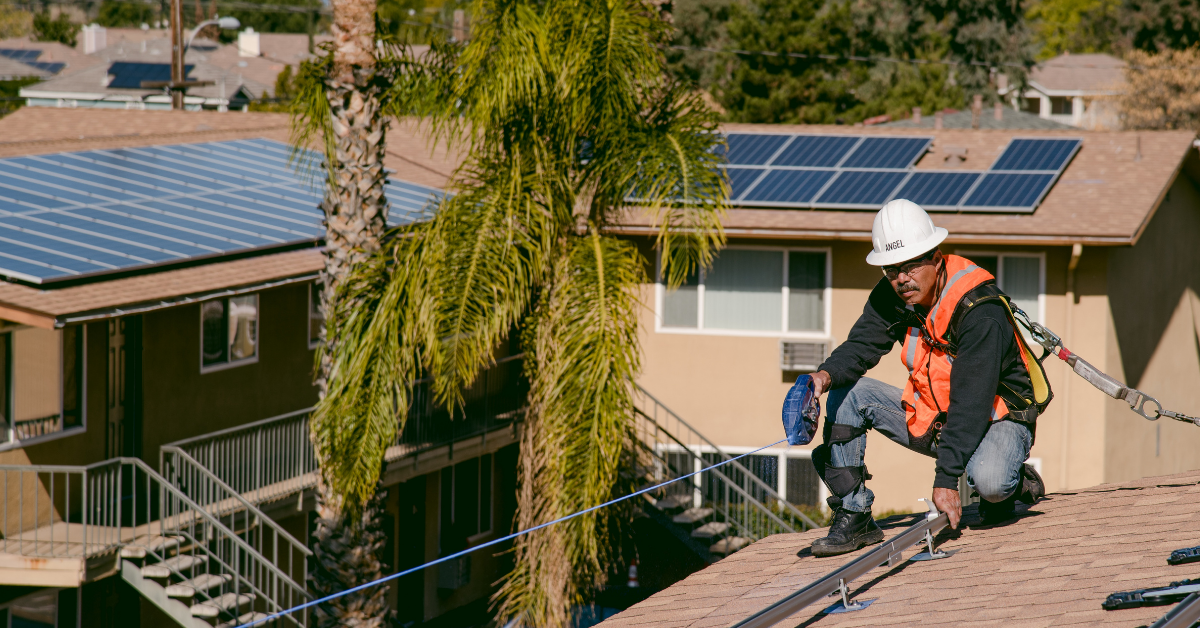 In 2020, Californians dealt with historic wildfires, extreme heat, and power blackouts, all in the midst of a pandemic. California's most vulnerable communities have endured the greatest harm from the widening racial, socioeconomic, and health inequities of COVID-19 and lack of resilient energy infrastructure.
Ten months into the COVID-19 pandemic, we know that our collective health and safety depends on both in-home resilience and economic support. In-home resilience means, first, that people have access to shelter, and second, that they have access to resources to meet their needs while sheltering in place.
The Solar on Multifamily Affordable Housing (SOMAH) program is an unprecedented investment in clean energy serving low-income and disadvantaged communities, and a key strategy to building in-home resilience for California's renters. In the absence of statewide rent forgiveness or sustained basic income, solar energy can provide critical financial relief. Additionally, the SOMAH program creates pathways to well-paying, essential jobs in the solar industry by building paid training opportunities into every project.
In its first year, SOMAH has received 158 applications; 29% of these applications are located in disadvantaged communities (or DACs), benefiting those who are most impacted by institutionalized racism and environmental pollution. Once constructed, these SOMAH projects will benefit Californians by:
Providing savings for nearly 32,000 tenant units
Sending 90% of the savings directly to renters
Creating over 700 job training opportunities
Building resilience requires deep collaboration and a community-based approach. EHC advocated for the legislation that created the SOMAH program and has worked to ensure the program provides maximum community benefit since its launch in July 2019. EHC is one of five community-based organizations (CBOs) that work directly with the program administrator to help communicate program benefits to tenants, job seekers and the community we live in.
Our work with the SOMAH program builds off of the deep roots we have in San Diego, National City and the border region's environmental justice (EJ) communities since 1980. In 2020, we helped build community resilience while overcoming the barriers of the digital divide. We've organized and advocated from our homes to help elect bold new leadership, ensure our community members were counted in the census, and continue fighting for the right to live, work, and play free from pollution.
If you rent an apartment, you could save on your electric bills through the SOMAH program. To learn more about how SOMAH can help your landlord convert your building to low-cost solar energy, visit: https://calsomah.org/tenants