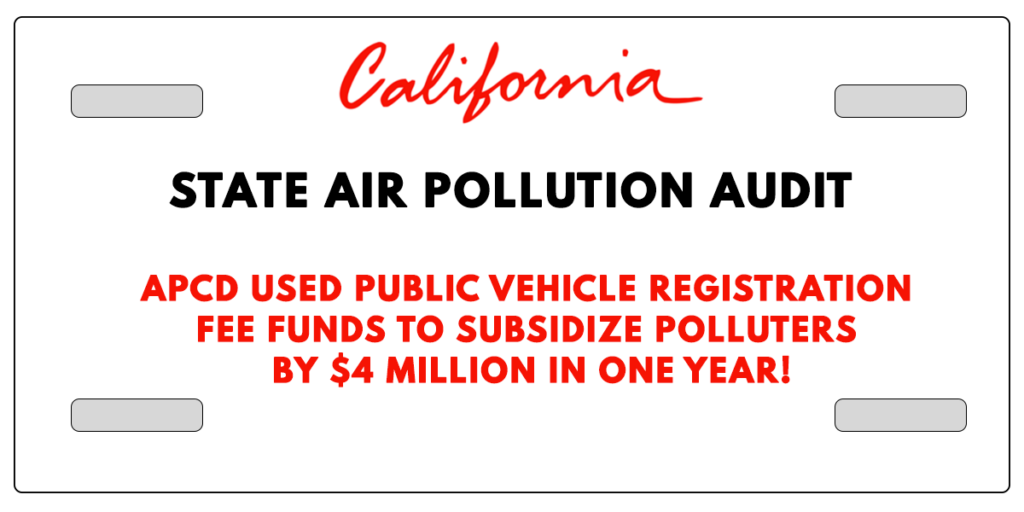 Environmental Health Coalition's statement on California State Auditor report on the San Diego County Air Pollution Control District.
Environmental Health Coalition appreciates the leadership of Assembly member Gloria to request this investigation and thanks the Auditor's office for its comprehensive research. Read full press release from Assembly member Gloria (this press release is no longer available online).
This report validates the experiences of residents who live in the communities most impacted by poor air quality. Their voices have not been heard as complaints languish for months, monies have not been spent appropriately to reduce pollution and San Diego's air quality is worsening. EHC looks forward to working with the new Air Pollution Control Board to rectify these problems.
We are dismayed by the corporate subsidies of nearly $4 million that have been provided to industrial polluters. The permit program should be a 'full cost recovery' system with permit holders paying for the total cost of regulating them. We are concerned that permit fees have been kept low to accommodate demands from industry. The public's vehicle registration funds were used to subsidize these companies. Those funds should have been used for programs to reduce air pollution throughout the region and particularly in those communities that are most impacted.
Lack of public participation has been an ongoing and decades long concern. APCD has improved its community involvement with the Community Air Protection Program but the lack of authentic participation in the advisory board and at APCD board meetings is stunningly poor. Most board decisions are on consent with only 3 public commenters in 3 years. The APCD website is not user-friendly and lack transparency. These are issues that are required to be managed by the passage of AB 423 that creates a new board structure and requirements for improvement.