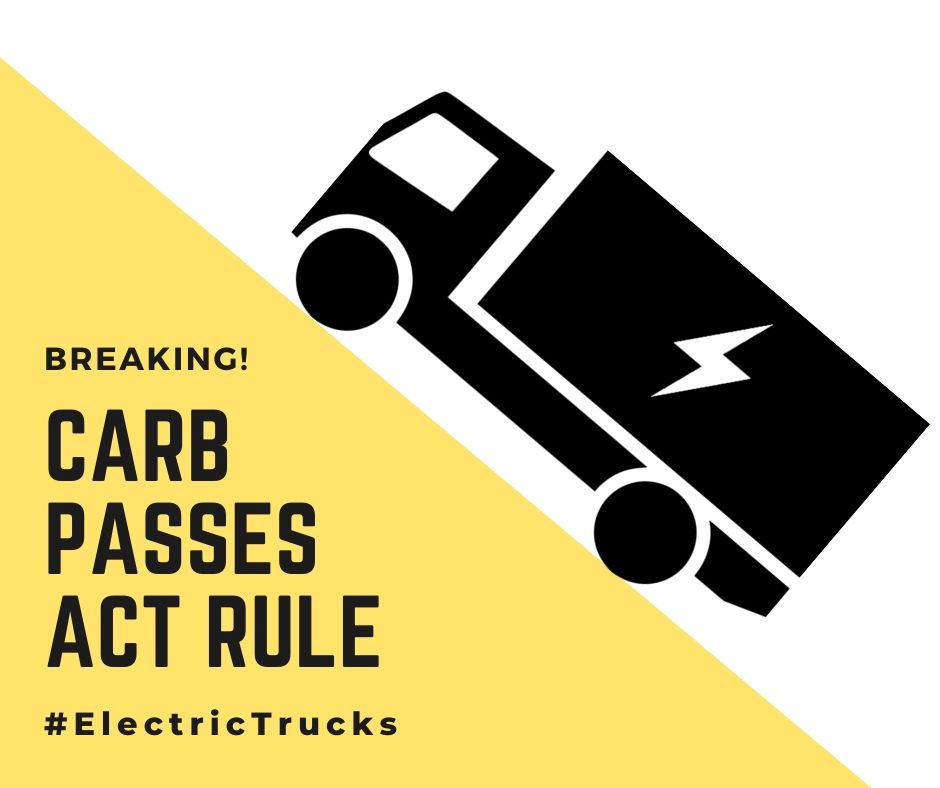 Today, the California Air Resources Board chose health!
CARB heard testimony from over 140 people including: residents, advocates, agencies, and industry from up and down California calling for the Advanced Clean Truck Rule to be adopted.
Included below in this post is testimony from EHC in support of this groundbreaking rule as we continue to advance our call for clean air in San Diego!
What was surprising to me personally, is how much others look to our State for leadership, innovation, and guidance in advancing clean vehicle technology and new economies while protecting communities, moving away from fossil fuels causing severe health impacts from structural inequities in communities of color; and reducing greenhouse gasses affecting climate change.
From New York to Washington State support and partnerships continue to grow. We also applaud the AB 617 Portside Steering Committee for providing a statement of support and noting that these measures will assist our local efforts such as trucks serving cargo terminals at the Port of San Diego.
---
David Flores
Air Quality Campaign Director
Environmental Health Coalition
EHC TESTIMONY AT CARB IN FAVOR OF ACT RULE (06-25-2020)
Good morning, I am David Flores of Environmental Health Coalition.
Like many of the groups and individuals here today, EHC works in EJ communities that rank very high on CalEnviroScreen and suffer the health and safety impacts of disproportionate truck traffic. EHC supports this rule in its current form and we urge adoption.
In addition to the AB 617 Portside communities of Barrio Logan and west National City, the San Diego region also includes the border area, with its heavy burden of truck traffic from both sides of the border.
Aclima air sampling in 2019 found black carbon levels that, at the high end, correspond to a cancer risk level of over 2000 per million in the Otay Mesa area.
More recently Aclima week-to-week average values in the Portside and Border Communities during the COVID Stay at home order form March 20th to April 24th present a reduction in black carbon during the first 5 weeks, however, levels increased the last two weeks back to pre-COVID levels.
This does correspond with our information about diesel sources that impact our communities:
Port cargo volumes were down only a little, or even up in the case of some imports; the shipyards have continued to operate throughout this period, and there is still truck traffic in the AB 617 Portside community.
For the Border area in Otay Mesa and San Ysidro: Cross border commercial traffic is considered essential and has been allowed to continue across the border.
SANDAG statistics for Commercial truck crossings in 2019 through the state's 3 commercial POEs (Otay Mesa, Tecate & Calexico East) broke a new record last year, processing more than 1.4 million northbound trucks.
Of that 1.4 Million, approximately 800,000 of those crossings were from the Otay Mesa POE truck crossing. Keep in mind, this does not account for the 2 to 5 hours of idling that these trucks spend cued up at the border waiting to cross.
We are already doing everything we can locally to reduce truck impacts. Working with the City of San Diego, the San Diego Air Pollution Control District, and the Port of San Diego, we are:
Working with the City to establish and enforce truck routes;
Working with the Port to educate truck drivers on the new routes;
Working through AB 617 to incentivize cleaner trucks in our communities and land use strategies to create additional solutions to traffic chokepoints and conflicts; and
Pursuing an effort of 3 decades to reform the land use plans in these communities to better separate industrial from residential land uses.
However, local efforts cannot compel a faster industrywide shift to electric trucks and away from fossil fuels. We need action at the state level to require zero-emission trucks in California at the earliest possible. CARB should not invest in false solutions such as polluting natural gas trucks, and these should not be considered under ACT and related rules.
EHC supports this rule in its current form and we urge adoption. We want to thank CARB staff for listening to EJ and clean freight advocates and strengthening this rule.