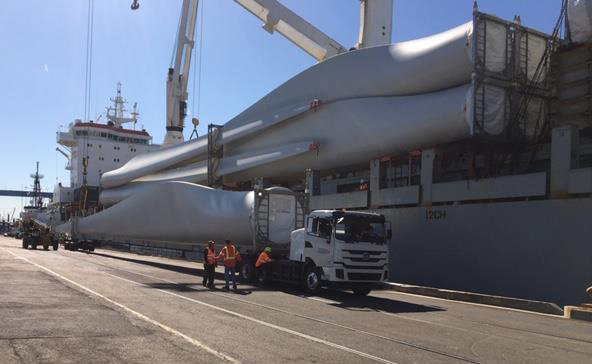 According to the state's air quality agency, the California Air Resources Board (CARB), some 70% of cancer risks from breathing polluted air in the state are from diesel. In the San Diego region, 90% of diesel emissions are from mobile sources such as heavy-duty trucks. These vehicles are a major source of toxic diesel particulate matter which is linked to cancer, asthma, heart disease, and many other serious health problems.
EJ communities have more diesel in the air and have higher rates of asthma and other conditions linked to diesel exposure. The Barrio Logan and Logan Heights areas rank in the top 5% statewide on the CalenviroScreen diesel indicator.
We need CARB to act now and act strongly. And we need you to send them a strong message.
CARB will vote on a new Advanced Clean Truck (ACT) at their June 25, 2020 meeting. CARB staff is recommending a strong rule that will result in 15% of heavy-duty trucks on the roads by 2033 be zero-emission. EHC and clean freight activists throughout California support these recommendations.
Please urge CARB to adopt the strong ACT rule proposed by staff. There's two ways you can do this, both remotely:
Join the CARB meeting via a webinar
Register and call into the meeting
The meeting starts at 9 a.m. on June 25, 2020, and there will be Spanish translation.
For more information on participating, please contact EHC Air Quality Director, David Flores:
davidf@environmentalhealth.org; (619) 587-5557 (mobile).
Image credit: Port of San Diego