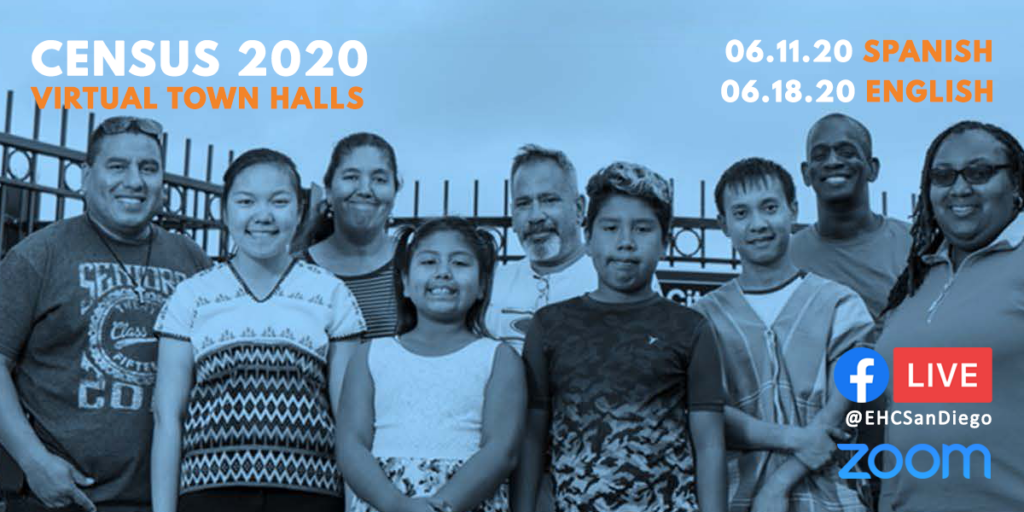 JOIN US: Census 2020 Virtual Town Halls
Have you completed the 2020 Census? Data gathered every 10 years by the Census is used to distribute $800+ billion annually in federal funding to support healthcare, economic security, parks and schools, and much more!
In these uncertain times, it is even more critical that our communities are not left behind because they were not counted.
If you need support or answers to your Census questions, please join our Census 2020 Virtual Town Halls on June 11 or June 18. The events are being broadcast via Zoom and Facebook Live in both Spanish and English.
RSVP on Facebook:
Facebook Live broadcasts will be streamed on the EHC Facebook Page
RSVP on Zoom:
We will discuss how to fill out the census survey in different ways, including remotely. Our panel of Census experts will provide updates on self-response rates in hard-to-count communities. They will share ways you can help get others counted and answer many frequently asked questions including:
What is my 12-digit Census ID?
What do I do if I do not have a Census ID?
Can I do the Census online?
Should I enter everyone in my house? Even the kids?
Did you know that children under five are the most undercounted age group in the census? This lack of data has a direct impact on classroom sizes, school lunches, access to schoolbooks, and much more. In fact, each person not counted in the Census costs $2,000 every year in essential government services our families and communities need and deserve.
Join us on June 11 or June 18 to learn how you can complete the 2020 Census safely and easily.
For more information, please contact Jorge Gonzalez:
jorge@environmentalhealth.org