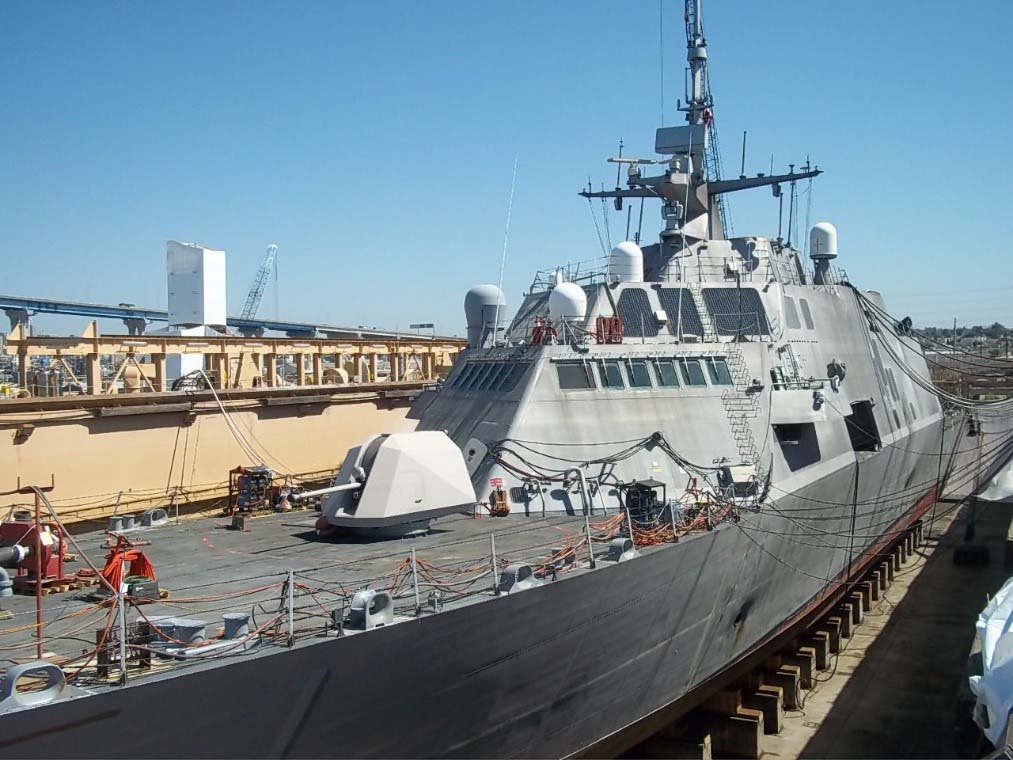 Austal USA is proposing to build a major ship repair facility in West National City. If approved by the San Diego Board of Port Commissioners, the new shipyard will add a significant new source of air pollution in National City. National City already ranks in the top 95-97 percentiles for diesel particulate matter (PM) in California.
EHC, along with the Ports Tenants Association, Pasha Automotive Services, San Diego Labor Council, and National City residents are demanding the Port of San Diego reject the Austal shipyard proposal and not create more air pollution in our communities.
PLEASE TAKE ACTION TODAY!
At their May 19 meeting (tomorrow), the San Diego Board of Port Commissioners will review the Austal proposal. Here is what you can do to send them a strong message to reject the proposed shipyard:
Please email and/or call today or before 11 AM on Tuesday May 19, 2020 so the Port Commissioners hear your voice.
The proposed Austal shipyard project would adversely affect the health and well-being of one the most impacted environmental justice communities in the San Diego region – and that's not all!
Besides worsening air quality in National City, Austal's operations will use toxic materials and generate hazardous wastes threatening the surrounding communities and San Diego Bay. These include toxic, hazardous, and flammable materials such as lead, zinc, and volatile organic compounds (VOCs).
Please email and/or call the San Diego Board of Port Commissioners today and demand:
No more air pollution – NO NEW SHIPYARDS
Stay the course of reducing emissions!
Implement the air quality strategies promised
#nonewshipyard
Image Source: Wikimedia. Public domain photo by Josiah Poppler