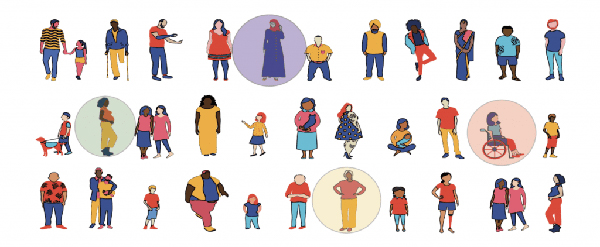 JOIN US: Census 2020 Virtual Town Halls – June 11 and June 18
Have you received a letter in the mail asking you to complete the 2020 Census?
If so, please complete the Census right away! It only takes 5 -10 minutes. Each person not counted costs your community $2,000 each year in government services such as improved transportation, better parks and schools, healthcare and other services your community deserves. These services are more important now than ever.
Start now by opening the envelope from the Census Bureau to locate your unique Census ID number. Got it? Here are three ways you can complete the Census:
ONLINE: You can now complete your census online and for the first time, the Census form will be available in 13 languages, including Spanish and Vietnamese.

BY PHONE: The Census can also be completed in 13 languages over the phone. Simply call 1-844-330-2020 and follow the instructions.

BY MAIL: Request a paper form in English or Spanish that can be mailed back to the U.S. Census Bureau.
NOTE: You will be asked for your Census ID # when submitting your census in any of these three ways.
No Census ID? No Problem. Call the Census Hotline to request a form or complete the census over the phone using your address:
English 844-330-2020 or Spanish 844-468-2020
CENSUS 2020 RESOURCES
EHC is working with Count Me 2020 to encourage everyone to participate in Census 2020 and bring vital resources to our communities. Learn more by watching this video:

Take our pledge to complete the 2020 Census:

If you have any questions about Census 2020, you can always contact EHC by emailing Jorge Gonzalez at jorgeg@environmentalhealth.org for more information.