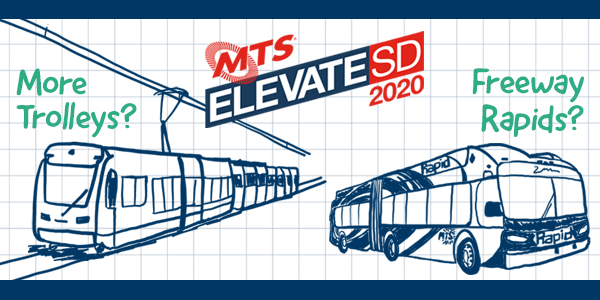 Your voice is important in planning the future of transit in San Diego.
MTS wants to know how YOU would invest in San Diego's transit. They have launched a public outreach tool called Vision Builder to collect feedback on the type of projects that should be funded by a new tax measure. The tool mimics an online shopping experience. Users can add projects to their cart and spend up to 1,000 coins.
Tell MTS to prioritize Transportation Justice by selecting a mix of the following projects for up to 1,000 coins: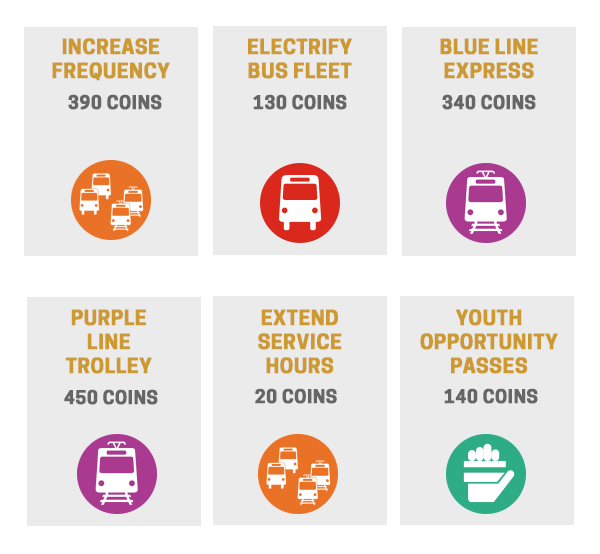 Download our Transportation Justice Shoppers Guide for more information.
LEARN HOW THE VISION BUILDER TOOL WORKS
WHY IS THIS IMPORTANT?
Environmental justice (EJ) communities are the San Diego Metropolitan Transit System's (MTS) number one customers, but the system does not serve them the way it should. In 2020, MTS will have a tax measure that can fund the transformation of San Diego's inequitable, car-centric transportation model into an equitable public transit network that:
Connects EJ communities to jobs
Makes it affordable to ride the bus and trolley
Ensures the region meets regional climate goals