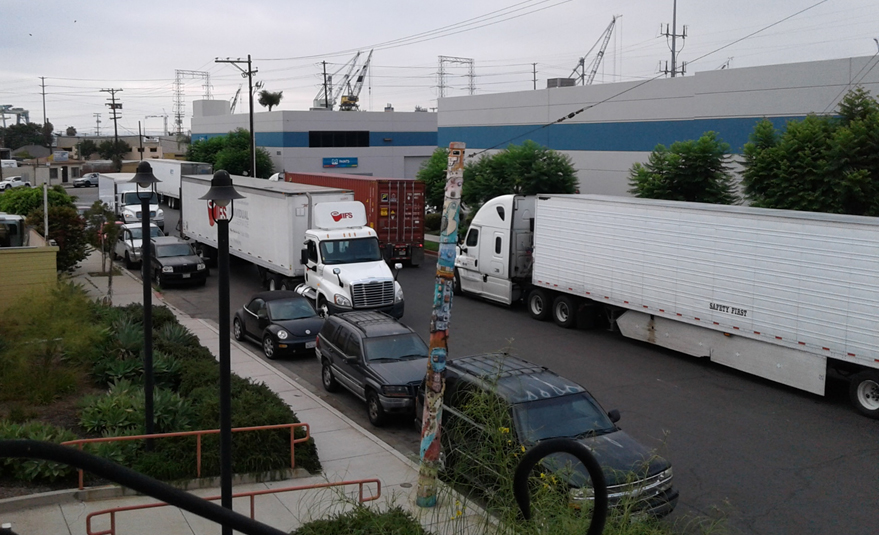 On August 9, 2019, a heavy-duty diesel truck crashed in Barrio Logan on a block with homes and businesses.
It burst into flames directly in front of a home!
The truck was not following the approved route (see reverse) in violation of the 2018 resolution passed by the San Diego City Council. Violations of the resolution happen every day putting families and children in harms way. These trucks don't belong on our streets!
DOWNLOAD INFORMATIONAL HANDOUT
REPORT A VIOLATION
When you see a prohibited truck violating the law, call the SDPD non-emergency line at (619) 531-2000 and provide the following information:
Date and time of violation
Location (cross streets or address)
License plate number and state
Company name and other details
For more information contact Jorge at (510) 559-0978 or jorgeg@evironmentalhealth.org
UPDATE: Join Jorge this week to take action! Click the link below to learn more.
WHERE:
Por Vida Cafe
2146 Logan Ave
San Diego, CA 92113
WHEN:
Wednesday, October 9, 2019
2:00pm to 4:00pm
Thursday, October 10, 2019
10am to 12:30pm
Wednesday, October 16, 2019
11:30am to 2:30pm