At Environmental Health Coalition (EHC), we fight for environmental and social justice with the help of our community volunteers. One of the many ways you can get involved in our work is through our internship program, which introduces students to the inner workings of our environmental justice nonprofit.
Similar to other small nonprofit organizations, our departments have one staff member in charge of juggling many moving parts at once. For example, in Fund Development, Individual Giving is responsible for donor relations and events, and it is very important to have an updated database, an eye for detail, and timely responses to manage and maintain donor relations. That's where our fund development interns come in – helping EHC to better meet our fundraising goals by splitting up tasks in a more efficient manner.
In 2018, Hannah MacDougall helped manage our summer fundraising efforts, encouraging people to commit to monthly donations to EHC, which took organizational skills and constant communication. Thanks to her positive attitude, persistence and dedication, EHC has secured an additional $6,800 in pledges for the fiscal year in monthly gifts – providing our grassroots teams with the time, funds and dependability to bring justice to the lives of hundreds of families in our region. Thank you, Hannah!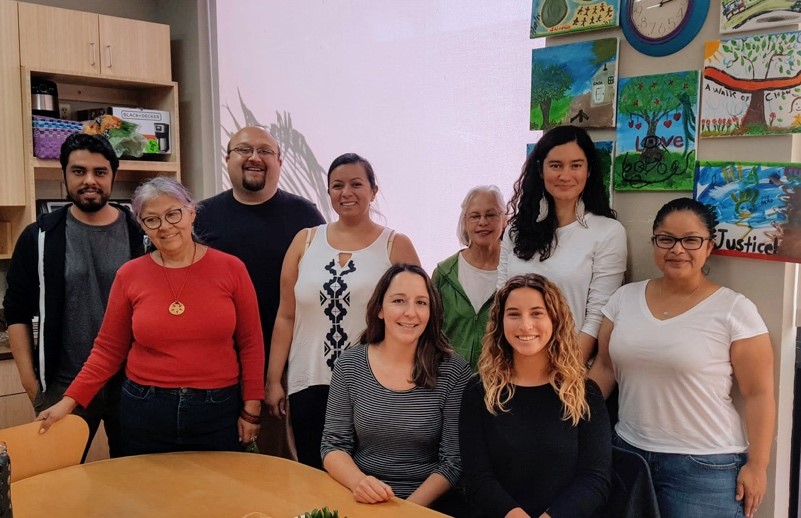 We caught up with Fund Development Intern Hannah to learn more about her experiences as an intern at EHC.
How did you get involved at EHC?
In college, I took an environmental justice (EJ) class; before then, I had never heard of this concept. I was double majoring in environmental studies and political science. I had chosen those two majors so I could hopefully work where the two subjects intersect. EJ was the perfect fit! After I realized that EJ may have been the path I was searching for, I began to do more research in San Diego and EHC stood out.
What have you learned from this internship?
I have learned so much about data management and databases, as well as City Heights, Barrio Logan, and National City as EJ communities. Some of the biggest insights I learned during my internship were by listening to others talk about EJ events or issues in the community that I was not aware of – and probably wouldn't be if it wasn't for EHC.
What would you advise others looking to get involved in EJ?
Get involved at EHC. It is a great place for an internship. Everyone here is welcoming, and it is the best place to get your foot in the door and explore what the fight for EJ looks like in San Diego's communities.
If you or someone you know is looking for similar internship opportunities, contact Individual Giving Director Giuliana Schroeder at giulianas@environmentalhealth.org.