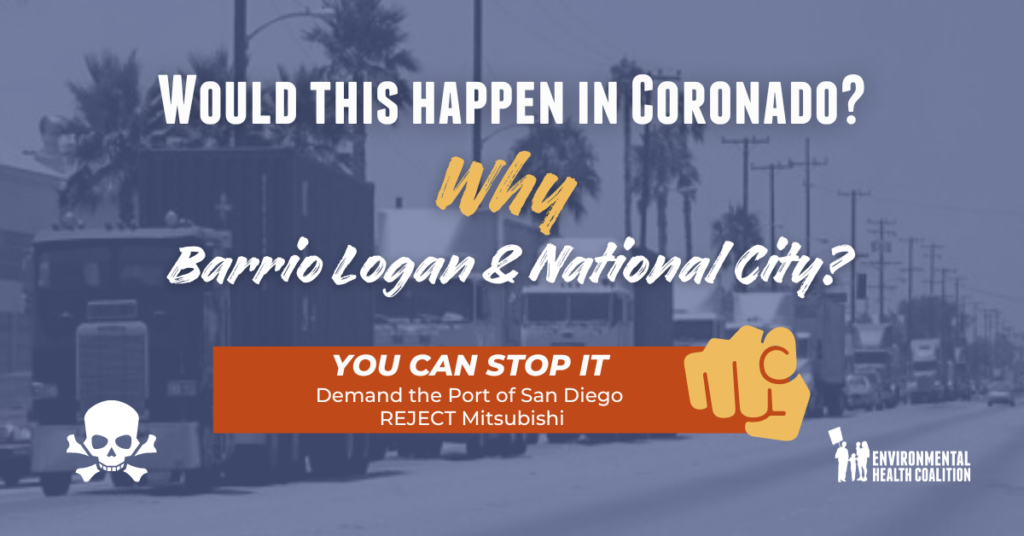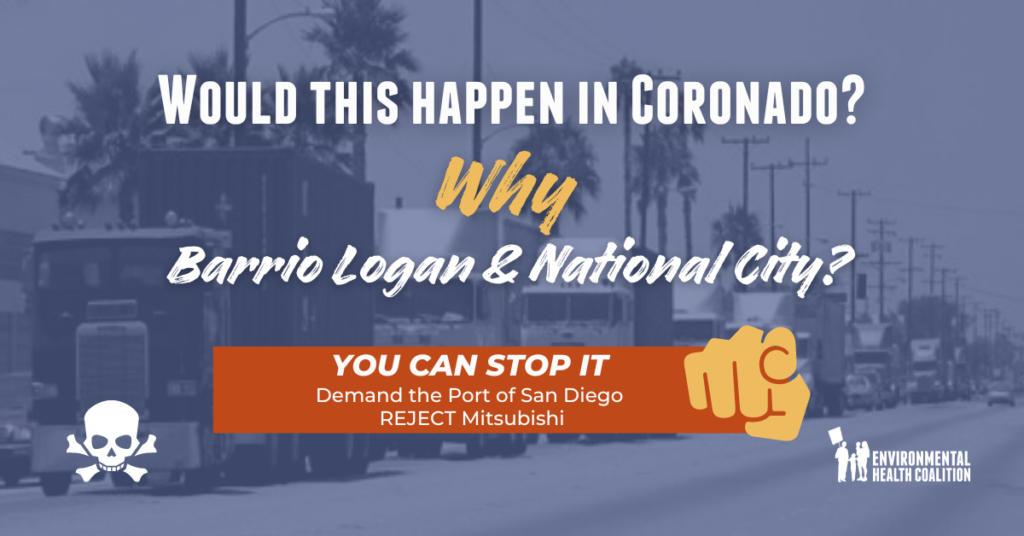 ---
para la versión en español haga clic aquí
Mitsubishi Cement Corporation (MCC) wants to build a cement warehouse at the Tenth Avenue Marine Terminal in Barrio Logan and next to National City. It would add a minimum of 4,000 and up to 10,500 heavy-duty (HD) diesel-polluting truck trips past our homes, schools, and parks per month.
Diesel pollution is known to cause cancer, asthma, and other chronic diseases. Breathing some of the most diesel-polluted air in the state, children in Barrio Logan and National City already have more than double the asthma emergency room visits than the county as a whole. Can you imagine what will happen with a 100% increase in HD truck trips a month?
Would this happen in Coronado, another waterfront community? No.
So, let's call it what it is – environmental racism. The Port of San Diego has been profiting at the expense of low-income people of color for generations. We fought MCC off in 2020 and we will do it again in 2022.
Don't let the Port sell us out. Fill out the form below to email the Port and demand they reject the Mitsubishi Cement Corporation proposal.